Milford Real Estate Stats
| | |
| --- | --- |
| Average Price | $546K |
| Lowest Price | $9 |
| Highest Price | $6.9M |
| Total Listings | 171 |
| Avg. Days On Market | 268 |
| Avg. Price/SQFT | $233 |
Property Types (active listings)
Browse Milford Real Estate Listings
Milford Properties and Real Estate
The quiet city of Milford, Delaware is situated in two counties (Kent and Sussex). While much of the area surrounding Milford is farmland, the closest city is Harrington, which is located about 9 miles to the west. Other communities include Felton and Dover (the state capital) to the north, as well as Milton and Georgetown to the south. Milford is only about a 10-15 minute drive to Slaughter Beach and Delaware Bay.
Milford's numerous lakes and parks situated along the Mispillion River add a lot of charm to this growing city. Homes in its many residential areas are also located on small, tranquil streets, with ample front and backyards.
As of 2021, the population of Milford was just over 12,200. The city has continued to grow over the past decade and a half.
Milford is located just off of the Coastal Highway/Bay Road, which connects Dover with Dewey Beach and the other oceanfront communities. U.S. Route 113/Dupont Boulevard also runs through Milford, and connects with the Coastal Highway in the northern end of the city. Other main roads include Front Street, Walnut Street, and Rehoboth Boulevard.
Real Estate in Milford
There's much choice when it comes to real estate in Milford. The market includes both new construction and older properties, as well as townhomes and detached homes. Much of the available real estate for sale in Milford, however, is vacant land and single-family homes.
Over the years, Milford has become a great option for growing families. As its population continues to rise and new developments begin construction, neighborhoods are becoming more established and more appealing. New homes are also typically more affordable than the larger area cities, and Milford's close location to Dover makes for an easy commute.
Homes for sale in Milford tend to maintain a similar look and feel. Detached properties feature brick of light-colored vinyl siding, often built in Rancher, Cape Cod, Cottage, or similar traditional styles. This applies to the newer properties, as well, although they do have a more modern twist to their architecture. Townhomes are a popular choice for a first-time homebuyers, as they provide much of the same features of a detached home, but at more affordable rates. New townhome communities are generally located close to the center of Milford, as well as in the new neighborhoods in the south end, near the hospital.
The historic homes on and around Front Street are quite desirable. Construction dates can go as far back as the mid-19th century. While older properties require more maintenance, some of these homes have been recently updated on the inside. These homes could be the perfect option for those interested in preserving a charming, older property.
New homes in Milford pop up on the market most frequently. Depending on the builder, new construction properties for sale can be customized, with many that offer luxury upgrades. Custom homes, in general, are quite popular in Milford, and do usually fall into the luxury price point.
Milford History
Although European settlers arrived in the area as early as the 1680s, Milford was only incorporated in the year 1807. It has its history in the ship building and agricultural sectors, and had its largest economic boom during the first World War.
Over the years, Milford has drawn in more and more residents for its vibrant community, rich history, and its annual festivals and events.
Milford: Highlights and Attractions
The city of Milford is known for its downtown; namely, its two historic districts (North Milford Historic District and South Milford Historic District). Architectural styles range from Queen Anne to Federal, plus Greek and Gothic Revival. Causey Mansion, a bright yellow Greek Revival property, is one of the oldest standing buildings, constructed in 1763.
The downtown area of Milford is also home to numerous local shops and restaurants for residents and visitors to enjoy. Other highlights include Gallery 37, the city's art gallery, the Milford Museum, the Riverfront Theater, the Riverwalk Farmers Market, and the Milford Public Library.
Mispillion Riverwalk is the city's downtown park/pathway, and its green bridge has become quite recognizable. Other area parks include Bicentennial Park, Milford Little League, Tony Silicato Memorial Park, and the Milford Dog Park. There's also much to do in regards to entertainment, as the city has its own bowling alley, movie theater, and table tennis club.
There are several schools in Milford, Delaware: Mispillion Elementary School, Benjamin Banneker Elementary School, Lulu M. Ross Elementary School, Milford Central Academy, and Milford Senior High School.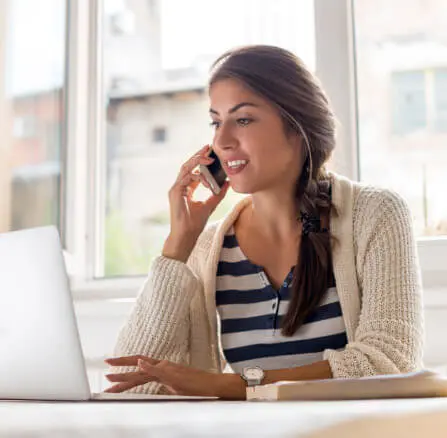 Get in touch!
For information about any of our properties, selling your home, or questions about our brokerage, please don't hesitate to contact us today!

Start searching for your dream home
now.
When it comes to convenience, our site is unparalleled. Whether you're in the comfort of your home, or on the go. Our site works flawlessly on multiple devices so you can find the information you need.
Start Search