Washington, D.C. Real Estate Stats
| | |
| --- | --- |
| Average Price | $761K |
| Lowest Price | $0 |
| Highest Price | $31.9M |
| Total Listings | 4,213 |
| Avg. Days On Market | 87 |
| Avg. Price/SQFT | $380 |
Property Types (active listings)
Search Washington D.C. Real Estate Listings
Click the links below to sort results by price range.
Discover Washington, D.C. Real Estate
The real estate market in Washington, D.C. offers something for every type of homebuyer. You can find anything from million dollar mansions to brick row houses to low-maintenance condos. Whether you're a young professional wanting to live in the city or a part of a growing family looking for a suburban neighborhood, this city has something for you.
Brick row houses are what define the real estate market in Washington, D.C. These gorgeous homes are some of the most historical in the city, offering architecture and designs from the 1920s or earlier. Many of these homes have impressive details, such as crown moldings, archways between rooms, and picture frame windows, making them some of the most charming in the city.
Oftentimes, the row houses that are older in age have been renovated to have modern features and amenities, like gourmet kitchens and upgraded bathrooms. This means that you can enjoy all the character that the heritage home has to offer, while leading a convenient lifestyle.
In addition to the historical row horses, you can find heritage homes left, right, and center in Washington, D.C. The real estate market is filled with these homes, giving homebuyers plenty of opportunities to own their own little piece of history. These homes can be found anywhere in the city, from the center all the way to the outskirts.
The most desirable homes for sale in Washington, D.C. are the luxurious estates located behind private gates and manicured gardens. These million dollar mansions that have every amenities imaginable to lead a comfortable lifestyle. This includes home gyms, temperature controlled wine rooms, and home offices.
These homes are built with the highest quality materials and the utmost craftsmanship to impress those with even the most lavish lifestyles. You'll fall in love with the high-end features, like granite countertops and marble flooring. Everything about them screams luxury, but the best part is that they're located within minutes of all the best amenities that Washington has to offer.
Washington is filled with tons of incredible amenities that make it an extraordinary city. Keep reading about these amenities below, or find out how you can make this amazing place your home by reaching out to one of the local Northtrop Realty agents.
Washington, D.C. Community Lifestyle and Amenities
Washington, D.C. is our nation's capital and is home to the most prominent sites and attractions in the whole of the United States, like the White House and the National Mall. When you live here, you're near some of the most significant pieces of history in the country, such as:
Franklin D. Roosevelt Memorial
Thomas Jefferson Memorial
Vietnam Veterans Memorial
Martin Luther King, Jr. Memorial
The history of the city isn't the only thing that encourages people to move here. One of the most alluring factors of the city is its job market. Washington, D.C. is known for its wide variety of career opportunities that range from politics to finance to public health. Of course the most prominent industry in Washington is politics as it's the epicenter of the country. The city also has many other industries, such as health services, education, and technology.
The job market may be what first attracts homebuyers to the city, but everyone stays for the variety of amenities that it has to offer. And one of the most loved amenities is its parks. Washington is peppered with parks, despite it being a busy city. You can find these urban parks around every corner, offering visitors a way to enjoy the outdoors without having to leave the city. Some of the most popular parks include:
Hillwood Gardens
Franciscan Monastery Gardens
Kenilworth Aquatic Gardens
Potomac Park
In addition to the natural green spaces, there are also over 60-miles of bicycle and pedestrian walkways that wind through the city, making it a perfect place for avid cyclists.
When it comes to arts and culture, Washington, D.C. has it all. It's home to world-renowned galleries and museums, which attracts millions of people to the city every year. When you live here, all of this is in your own backyards.
National Museum of Natural History
Smithsonian American Art Museum
National Air and Space Museum
National Museum of American History
When you live in Washington, you never miss a beat when it comes to concerts and events. The city not only welcomes famous artists to perform at the Capital One Arena, but also local musicians to play at pubs along U Street Corridor.
Travel and Transportation
One of the best parts about living in Washington, D.C. is that there is a phenomenal public transportation system that makes commuting easier than ever. You can take the subway into work or any of the local busses. These systems connect the entirety of the city.
Living in Washington is convenient, especially when it comes to travelling to other cities in adjacent states.
Washington, D.C. FAQs
Q. How far is Washington, D.C. from the airport?
A. While there are no actual airports in the District of Columbia, the closest airport is Ronald Reagan Washington National Airport, located about 30 minutes away in the neighboring state of Virginia.
Q. How many museums are there in Washington, D.C.?
A. There are over 70 museums in Washington, D.C. The Smithsonian itself contains 21 different museums… and a zoo!
Q. Is Washington, D.C. known for its educational institutions?
A. Yes. There are nineteen higher education institutions in Washington, D.C.
With so many amenities and opportunities, it's easy to see why homebuyers choose to make Washington, D.C. their home. To learn more about buying a home in Washington, contact one of our agents at Northrop Realty today!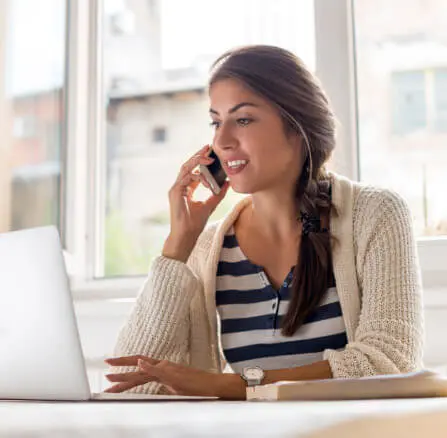 Get in touch!
For information about any of our properties, selling your home, or questions about our brokerage, please don't hesitate to contact us today!

Start searching for your dream home
now.
When it comes to convenience, our site is unparalleled. Whether you're in the comfort of your home, or on the go. Our site works flawlessly on multiple devices so you can find the information you need.
Start Search