Brunswick County Real Estate Statistics
| | |
| --- | --- |
| Average Price | $489K |
| Lowest Price | $0 |
| Highest Price | $52.6M |
| Total Listings | 88,766 |
| Avg. Days On Market | 108 |
| Avg. Price/SQFT | $689 |
Property Types (active listings)
Search Brunswick County Real Estate Listings
Brunswick County Properties & Real Estate
Right against South Carolina and the Atlantic is Brunswick County, the southernmost point of North Carolina. Its county seat is Bolivia, which has a population of around 150. The most populous parts of Brunswick Country are the areas by the shoreline, as the region is home to renowned beaches. The county's more rural, forested areas are generally located in the northwest, with the exclusion of Leland, the county's largest town.
As of 2020, the estimated population of Brunswick County is 136,693.
The boundaries of Brunswick County follow the coast, down to Calabash, Sunset Beach, and Carolina Shores in the south, up to Ash and Longwood in the southwest, with Northwest situated at the county's northern tip, and then following Cape Fear River down again. Brunswick County also includes Bald Head Island and parts of Zeke's Island Reserve.
Here are the major roads and highways in Brunswick County:
Andrew Jackson Highway / I-74, which runs west to east from Columbus County and then into Wilmington, New Hanover County

John Jay Burney Junior Freeway / I-140, which begins in Nevassa and merges into the Ocean Highway East / I-17 just before Town Creek

George || Highway Southeast / I-87, which runs south from outside Winnabow before stopping just outside Southport

Ocean Highway Easy / I-17, which begins in Leland and then cuts south through the entire county, going through Carolina Shores before exiting into South Carolina
Brunswick County residents are located relatively far away from Raleigh and Charlotte, but are still close by to a number of other large cities: Wilmington, Fayetteville, and Jacksonville. This county's appeal is in its exclusive oceanfront location, whilst never being far from shops and restaurants.
Real Estate in Brunswick County
There are four cities in Brunswick County: Leland, Northwest, Southport, and Boiling Spring Lakes. In Leland, the biggest city in Brunswick County, and the urban areas surrounding it, you'll find a wide selection of homes from a good range of price points. Generally homes for sale in Brunswick County cities are more moderately priced, and the high-end homes are typically new construction. Leland offers primarily Bungalow style homes, although you'll also find beautiful, multi-story homes in some neighborhoods, such as Magnolia Greens. The city is where you'll also find some new construction townhomes for sale.
The residential areas in Brunswick County are immaculately kept, with quiet streets. Neighborhoods in Boiling Spring Lakes, for example, tend to feel more rural, as the forested areas and lakes are characteristic of this beautiful city.
The most desirable properties are located by the shoreline! From condos to single-family luxury estates, waterfront homes are what Brunswick County is known for! Moving slightly inland will yield more affordable properties, but there are a number of homes that are located right on the beach!
Brunswick County is home to a large selection of luxury beach homes—that are quite literally steps away from the water. Typically built on stilts in beach styles, these luxury waterfront homes offer modern interior upgrades and ample square footage.
Searching for a home on the island? You can also purchase property on the historic Bald Head Island. Highly sought-after, these luxury homes come with the highest prices in the entire county. However, for those searching for private, secluded living on the waterfront—look no further!
Thinking of purchasing a home in Brunswick County, North Carolina? Read our blog post on why a new construction might be right for you!
Brunswick County History
Brunswick County was founded in 1764 from New Hanover and Bladen Counties. North Carolina's involvement in the Civil War has left many landmarks and historical sites in its wake. Thus, there are several museums and other points of interest in Brunswick County.
The county was also the site of the first European settlement in the area of Cape Fear. Brunswick County was named after Brunswick Town—a colonial settlement that was abandoned in 1776 post-Revolutionary War.
Brunswick County: Highlights & Attractions
Although best-known for its seaside towns (a total of 6 main communities including Sunset Beach and Holden Beach!), Brunswick County is home to a multitude of attractions, perfect for every age. There's so much to see and do!
There are a number of beautiful parks throughout the county, including:
Green Swamp Preserve

Bird Island Reserve

Bald Head Woods Maritime Forest Preserve

Ev-Henwood Nature Preserve
Of course, there are also a number of museums and historical sites to visit, as well:
Museum of Coastal Carolina

Old Brunswick County Jail / Fort Johnston-Southport Museum & Visitors' Center

Old Baldy Lighthouse / Smith Island Museum

Brunswick Town / Fort Anderson State Historic Site

Sunset Beach Veterans Memorial
Brunswick County At A Glance
Ranked #1 For Best Community College In The USA (Brunswick Community College)
Ranked #1 Most Municipalities In Any North Carolina County
Ranked #4 Best County For Outdoor Activities In North Carolina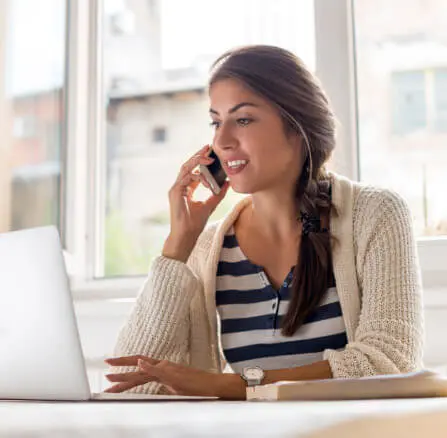 Get in touch!
For information about any of our properties, selling your home, or questions about our brokerage, please don't hesitate to contact us today!

Start searching for your dream home
now.
When it comes to convenience, our site is unparalleled. Whether you're in the comfort of your home, or on the go. Our site works flawlessly on multiple devices so you can find the information you need.
Start Search