Beach Real Estate Statistics
| | |
| --- | --- |
| Average Price | $612K |
| Lowest Price | $14 |
| Highest Price | $5.2M |
| Total Listings | 249 |
| Avg. Days On Market | 84 |
| Avg. Price/SQFT | $218 |
Property Types (active listings)
Delaware & Maryland Coastal Real Estate Listings
Click the links below to sort results by price range.
Delaware & Maryland Beach Real Estate
Delaware and Maryland are both home to hundreds of miles of beautiful coastlines, estuaries, and canals. This varied shorefront is distributed around Chesapeake and Delaware Bays, the outer sea wall and islands, and the inner bays including Rehoboth, Indian River, Assawoman, and Chincoteague.
Much of this coastline is lined with scenic beaches, providing the perfect backdrop for bustling beach towns and quiet coastal cottages. These areas and communities are known for their entertaining boardwalks, quaint shops, sumptuous restaurants, and activities like sailing, crabbing, hunting, surfing, fishing, paddle boarding, and kayaking.
Delaware and Maryland's coastal areas are dominated by rural countryside, including small farms and forests. There are also large parks and nature reserves, waterways, and beaches.
And, of course, there is an abundance of communities where you can find the perfect home or part-time residence. These communities range from tiny farming villages to large beachside resort towns. Below is a least of Delaware and Maryland's most prominent beachside and coastal communities.
Maryland Beach Communities
Chesapeake Bay Communities
Delaware Beach Communities
Beachside Homes For Sale in Maryland & Delaware
The beachside communities of Maryland and Delaware offer a diverse array of real estate, from towering condos to secluded cottages. There is also a good selection between historic homes and new or modern constructions.
Many of the homes for sale along Maryland and Delaware's beaches display contemporary coastal designs that take inspiration from Victorian beach houses, Cape Cod cottages, Dutch Colonial farmhouses, and American Shingle mansions. Expect to see prominent use of wood frame construction, ornate Victorian and Classical porticos, circular windows, wind vanes, steep gables, decorative trusses, expansive decks, and large windows for taking in the seaside views.
For luxury homes on Maryland and Delaware's coastlines, you can expect to find private docks, woodlands, direct beach access, and amazing views. These homes really make use of the surroundings with many windows, balconies, and large covered patio areas.
Coastal Maryland Attractions & Things To Do
Ocean City - This popular beach town has many attractions including a famous boardwalk, amusement park, and lively nightspots.
Assateague State Park - A large area of preserved beach and coastal land occupying Assateague Barrier Island south of Ocean City. Home to a number of wild roaming horses
Go Surfing - Popular surf spots include the Assateague Island shore and Surf Avenue Beach in front of 8th Street, Ocean City. However, there can be waves up and down the coast depending on the conditions. Follow local directions and stay safe!
Want to know about our favourite places to soak up some sun? Learn more about Maryland's best beaches.
Buying Coastal Property
What do you want the property for? If you're planning to live in it, a bigger home may be better. However, if you're looking for a part-time or income property, then smaller may be better for the lower taxes and maintenance costs.
Investigate the history of the area - Is there erosion or flooding? At what rate?
If you're building your own custom home, opt for a basement or raised foundation.
Make sure that the home has adequate heating and insulation, even for summer use. The northeast coast can get cold and damp.
Be flexible with the kind of water access you're looking for. There's more than just beaches in Maryland and Delaware. Instead, consider the many rivers, canals, islands, lakes, and bays.
Beachside Real Estate in Delaware
Delaware is a state known for its peaceful and scenic coastline. This coastline is also home to a number of beautiful seaside communities, particularly at Rehoboth, Bethany, and Fenwick Island.
Maryland is easily accessible to the south, particularly along the coast via Fenwick Island. This puts Ocean City within easy driving distance of Fenwick Island and Bethany Beach communities while allowing these communities to enjoy a bit more peace and quiet than their neighbors to the south.
Natural attractions in this area include Little Assawoman Bay, Indian River Bay, Rehoboth Bay, Great Cypress Swamp, Cape Henlopen State Park, Great Marsh Preserve, and Prime Hook National Wildlife Refuge.
The combination of protected waters, pristine beaches, scenic farmland, forests, and quaint towns, make this a wonderful area for living, or visiting.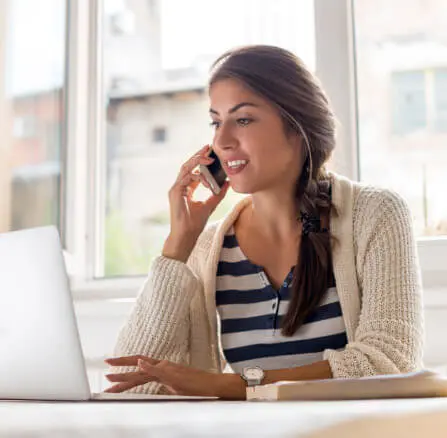 Get in touch!
For information about any of our properties, selling your home, or questions about our brokerage, please don't hesitate to contact us today!

Start searching for your dream home
now.
When it comes to convenience, our site is unparalleled. Whether you're in the comfort of your home, or on the go. Our site works flawlessly on multiple devices so you can find the information you need.
Start Search