Ocean City Real Estate Stats
| | |
| --- | --- |
| Average Price | $610K |
| Lowest Price | $1.1K |
| Highest Price | $11M |
| Total Listings | 412 |
| Avg. Days On Market | 83 |
| Avg. Price/SQFT | $440 |
Property Types (active listings)
Browse Ocean City Real Estate Listings
Click the links below to sort results by price range.
Learn More About Ocean City Real Estate
Homes for sale in and around Ocean City come in a range of sea-side designs, from high-rise condominiums to traditional shingle-style beach cottages.
Many of the townhomes and single-family homes display exterior finishes in frame and board style, with large multi-level balconies and under-home parking. From these cozy dwellings, you'll be able to enjoy beautiful views of either the bay, or the ocean, or perhaps both! Not to mention being within walking distance of some fantastic attractions, including museums, restaurants, or shops.
Price points vary widely, so you're guaranteed to find something to suit your budget.
Condos especially offer tremendous value, for a second home, vacation, or investment property, these are hard to beat. And many come with fantastic, exclusive amenities, and direct beach access.
Here you can really choose your particular style of paradise: Serene views of the bay? Right on the beach? Next to the hotspots and exciting cultural centers? Either way, it's all a few minutes away from your property in Ocean City.
Ocean City is known for its boardwalk and beaches. Keep reading about Ocean City attractions below, or find out how you can make this amazing place your home by reaching out to one of the local Northrop Realty agents.
Community Living in Ocean City, MD
As one of the most popular ocean towns on the east coast, Ocean City is home to many fantastic attractions.
Nine miles of soft sand beaches greet anyone willing to take the short stroll down to and over the famous boardwalk.
From here, you can take in the scenery, enjoy the sun, or get active with a number of sports including swimming, boating, fishing, surfing, kayaking, or windsurfing. Or, visit one of the many charming communities in the surrounding area, like Ocean Pines.
And when you've worked up a sufficient appetite, you can enjoy one of the many restaurants, cafes, and bars that line the strip. Unsurprisingly, given the area's long maritime history, seafood is a particular local specialty. Crabs, clams, and your favorite variety of fish are all here - cooked to perfection!
Another big attraction in Ocean City is the miles-long wooden boardwalk, often listed on maps as "Atlantic Avenue". Closer to the southern end of the peninsula, the wide boardwalk is lined by restaurants, stores, arcades, and entertainment venues.
Journey over to the inland coast of the peninsula, and you'll find yourself in a boater's paradise. Calm waters teeming with fish and a host of marinas from which to launch.
Ocean City - Frequently Asked Questions:
Q. What state is Ocean City in?
A. Ocean City is in Maryland.
Q. How far is Baltimore from Ocean City?
A. The trip from Ocean City to Baltimore takes approximately 2 hours and 30 minutes by car. The journey is around 140 miles.
Q. Are the beaches free in Ocean City MD?
A. Beaches along the entire stretch of Ocean City are all public and free.
Q. What is Ocean City known for?
A. Ocean City is known for its delicious seafood, wooden boardwalk, world-class sport fishing, and beaches.
Q. Is Ocean City a man-made beach?
A. Ocean City's beaches are natural, but recently underwent restoration, including the addition of extra sand.
Q. How far is Seaford Delaware from Ocean City Maryland?
A. Seaford is approximately 1 hour's drive from Ocean City, or around 45 miles.
Q. Is Ocean City Maryland a dry town?
A. Ocean City Maryland is NOT a dry town (you might be thinking of Ocean City New Jersey). Ocean City, MD does, however, have strict laws about public alcohol consumption, so be responsible.
Q. How do you get to Ocean City without the Bay Bridge?
A. Ocean City has three main access points:
In the south, Harry W. Kelley Memorial Bridge
In the north, Delaware Route 1
In the middle, Assawoman Bay Bridge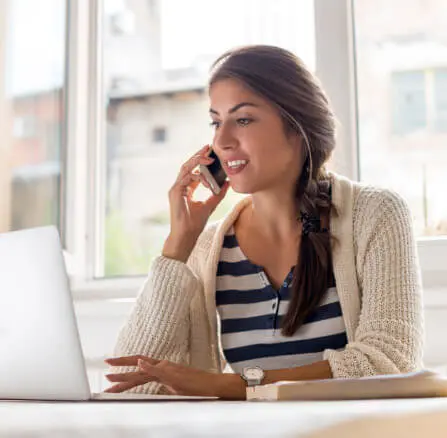 Get in touch!
For information about any of our properties, selling your home, or questions about our brokerage, please don't hesitate to contact us today!
Featured Areas In Worcester County

Start searching for your dream home
now.
When it comes to convenience, our site is unparalleled. Whether you're in the comfort of your home, or on the go. Our site works flawlessly on multiple devices so you can find the information you need.
Start Search