Baltimore Real Estate Stats
| | |
| --- | --- |
| Average Price | $202K |
| Lowest Price | $0 |
| Highest Price | $9M |
| Total Listings | 4,162 |
| Avg. Days On Market | 76 |
| Avg. Price/SQFT | $122 |
Property Types (active listings)
Baltimore Real Estate Listings
Click the links below to sort results by price range.
Discover Baltimore, MD Real Estate
With a wide array of homes on the market, Baltimore real estate has something for everyone. You can find anything from million-dollar penthouse suites, to colonial-style estates, to brick row-houses. So, no matter what you're on the market for, you're bound to find something amazing in this city!
As more and more people move to the city for work, condo buildings have been on the rise. These buildings offer trendy condos for low-maintenance living, and they are usually located near all of the best amenities in downtown Baltimore, making them extremely convenient.
Some of the most expensive properties on the real estate market are the luxury condos and penthouse suites located downtown Baltimore. Although these spaces are generally smaller than the average single-family home, they offer all the amenities needed to lead a comfortable lifestyle. These amenities include gourmet kitchens, private terraces, and laundry rooms. All of this is not to mention the list of facilities that the buildings have to offer. High-end buildings often offer residents exclusive access to:
Swimming pools
Fitness centers
Business centers
Concierge services
Party rooms
In addition to condos, Baltimore, MD real estate also offers townhouses as another type of low-maintenance home. You can find townhouses throughout the city—from the city center all the way to the outskirts. These charming homes oftentimes have outdoor spaces where you can enjoy your own little oasis.
Although Baltimore has its fair share of condos and townhouses, the city is also filled with gorgeous single-family homes. Many of them are built with colonial-style architecture, which means they have red brick exteriors and shuttered windows. The best part about living in a single-family home in Baltimore is that you have a backyard where you can host barbecues in the summer months.
What makes the Baltimore real estate market so unique is that it's filled with heritage homes that were built in the 1920s or earlier. These homes are absolutely stunning with their original architecture and interior designs. It's common to find homes with coffered ceilings, crown moldings, and rich millwork.
Whether you're a young professional looking for a condo in the city or a growing family looking for some space, you can be sure to find an incredible home in Baltimore.
Baltimore is filled with tons of incredible amenities that make it an extraordinary city. Keep reading about these amenities below, or find out how you can make this amazing place your home by reaching out to one of the local Northrop Realty agents.
Baltimore, MD Lifestyle and Amenities
Baltimore is the largest city in Maryland, with a population of over 600,000 people. Although it's considered a large city, it has a small-town vibe. It's the type of place where each and every neighborhood has its own sense of community, making the city feel smaller than it actually is. In fact, Baltimore is often considered the "City of Neighborhoods."
One of the best parts about living in Baltimore is having easy access to all of its fantastic amenities. Whether you live in the downtown core or near the outskirts, you're never far from everything the city has to offer. And one of these things is a vibrant arts and culture scene.
Baltimore is teeming with arts and culture. Everywhere you look, you will find either a hand-painted mural or a world-class art gallery. In fact, the city is home to some of Maryland's most prolific galleries, including:
Baltimore Museum of Art
Contemporary Museum
Walters Art Museum
The multitude of galleries is just the beginning of the culture scene in Baltimore. Food is another large aspect of this. This city is a dream for foodies. You can find just about any cuisine in the city, from Italian to Chinese to Mexican. There are so many different options, you could have something completely different every night of the week. There's no wonder why notable Americans like Babe Ruth and Billie Holiday called this city their home.
What attracts so many people to Baltimore is that it's more than just a big city. In addition to all of its big city traits, it also has a suburban vibe, making it a great place to not only work, but to raise a family. In nearly every neighborhood you'll find a suburban park where there are often picnic tables, as well as playgrounds. Some of the most notable parks in the city are:
Sherwood Gardens
Federal Hill Park
Patterson Park
Druid Hill Park
This is only the beginning of all the amenities Baltimore has to offer. It's easy to see why so many homebuyers choose to make this city their home!
Travel and Transportation
Baltimore is an extremely convenient city to live in thanks to its comprehensive public transportation system. If you don't want to drive your car through the city, there are several other options, including the subway system, the light rail, the MARC train, or the bus. These transportation systems give you access to all areas of the city.
Baltimore is also close to other prominent cities around Maryland:
Baltimore City FAQs
Q. How did Baltimore, MD get its name?
A. The name "Baltimore" comes from the 2nd Baron Baltimore, Cecilius "Cecil" Calvert. Born in 1605, he was tasked by King Charles I of Britain to settle a new colony called Maryland.
Q. What movies or television shows did they film in Baltimore, MD?
A. Baltimore is a relatively popular setting for movies and television shows—although they are not always filmed in the city. The Wire, The West Wing, and Sleepless in Seattle are just some of the films and tv shows that were!
Q. What food is Baltimore best known for?
A. While there are a number of great eats all around the city, Baltimore itself is known for its crab cuisine (specifically crab cakes)!
Learn more about how you can make this phenomenal city your home by contacting Northrop Realty today! They're your go-to real estate professionals in Maryland here to help you with all your real estate needs.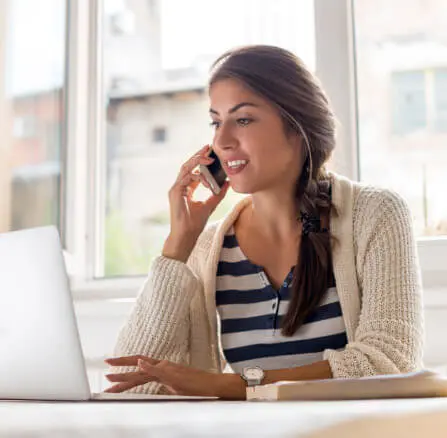 Get in touch!
For information about any of our properties, selling your home, or questions about our brokerage, please don't hesitate to contact us today!

Start searching for your dream home
now.
When it comes to convenience, our site is unparalleled. Whether you're in the comfort of your home, or on the go. Our site works flawlessly on multiple devices so you can find the information you need.
Start Search