South Bethany Real Estate Stats
| | |
| --- | --- |
| Average Price | $1.6M |
| Lowest Price | $799K |
| Highest Price | $3M |
| Total Listings | 12 |
| Avg. Days On Market | 90 |
| Avg. Price/SQFT | $697 |
Property Types (active listings)
Browse South Bethany Real Estate Listings
South Bethany Properties and Real Estate
South Bethany Beach, commonly referred to simply as South Bethany, is a seaside town in Sussex County, perhaps most well-known for its beachside properties and ample outdoor recreation opportunities. Like its name suggests, the popular coastal town of Bethany Beach is located just to the north, as well as the community of North Bethany Beach. Other nearby communities include Dewey Beach (to the far north), Millville (to the northeast), and Fenwick Island (to the south).
South Bethany is a relatively small town in both size and population, but has a strong and tight-knit community. Because of the quaint atmosphere and beautiful beach, South Bethany is also a popular vacation destination, with a selection of rental properties available.
Because of its riverfront location, Arnold has a number of rivers and creeks running through the area. The community also has done well to maintain the natural landscape, as there are many forested areas. Even the residential streets are lined with beautiful trees, with many properties hidden from street view.
The population of South Bethany, as of the year 2021, is jut over 470. Its population has taken a slight dip over the last few years, but its summer population grows.
The major road in South Bethany is the Coastal Highway, which splits its two residential areas apart. This road runs north-south and connects the beach communities, such as Bethany Beach and Fenwick Island) together.
Real Estate in South Bethany
The real estate market in South Bethany, Delaware is quite exclusive. This community is composed of entire single-family homes, although on rare occasions, vacant lots and land are listed on the market. Detached properties also begin at higher price points than some of the other areas in this region, as detached beach homes are quite in-demand. Sea Colony, a string of high-rise condo buildings, is located just north of South Bethany.
Architecturally, homes for sale in South Bethany are built in the beautiful Coastal style, although they do vary in design quite a bit. A majority of the properties in this community have been built between the years of 1970 and 2000, which is part of their desirable charm. Detached homes are also a mixture of quaint bungalows and larger, multi-story homes, many of which have stilts as a notable feature.
In regards to interiors, homeowners in South Bethany have taken great care, with many homes having been updates recently. Homes also typically carry over the coastal/nautical theme into the interior design, with light colors and wood accents being a popular choice. South Bethany was also designed with many opportunities to own a waterfront home, as the streets in the west back onto water features that lead into Jefferson Creek.
The most desirable homes are located east of the Coastal Highway. These beach homes are either located just steps away from the water, or right on the sand itself. With unobstructed views of the ocean, these properties fall into the luxury price category, and are very rare to find on the market. However, they offer a lot of the highly sought-after modern and luxurious interior upgrades, and significant square footage.
South Bethany History
South Bethany history dates back to the late-1600s, however the area didn't really get its name until the 1950s, after a large portion of land was purchased Richard Hall and his wife, Elizabeth. From then on, South Bethany started its rapid expansion.
Whilst many endeavors were sought to incorporate South Bethany, it wasn't officially incorporated until the year 1969.
South Bethany: Highlights and Attractions
While the beach in South Bethany is the community's biggest highlight, there is much to do around the area. And, while homes do back onto the sand, there are public access points marked to get to the beach easily.
The waterfront properties west of the Coastal Highway attract boaters. With many homes having private docks, it's easy to take the boat out onto Pilla Pond for fishing, or out into Little Bay for more fun and excitement. This is also a great area for adventurous kayakers.
South Bethany is primarily residential, but there is a small commercial area, York Beach Mall, which has a few local shops and restaurants. Larger chain stores are located to the north, just outside of the community, with even more opportunities for retail and entertainment. Bear Trap Dunes is the area golf course, found just west of South Bethany.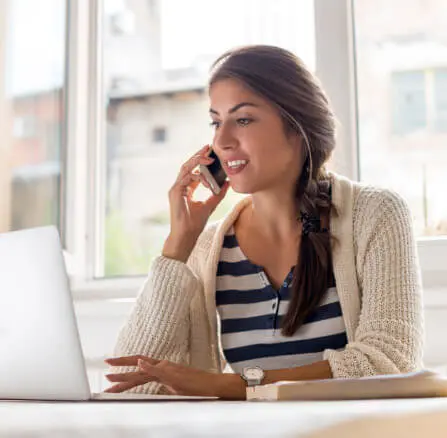 Get in touch!
For information about any of our properties, selling your home, or questions about our brokerage, please don't hesitate to contact us today!

Start searching for your dream home
now.
When it comes to convenience, our site is unparalleled. Whether you're in the comfort of your home, or on the go. Our site works flawlessly on multiple devices so you can find the information you need.
Start Search