Long Neck Real Estate Stats
| | |
| --- | --- |
| Average Price | $363K |
| Lowest Price | $135K |
| Highest Price | $649K |
| Total Listings | 21 |
| Avg. Days On Market | 108 |
| Avg. Price/SQFT | $173 |
Property Types (active listings)
Browse Long Neck Real Estate Listings
Long Neck Properties and Real Estate
The waterfront community of Long Neck is part of Sussex County, Delaware's southernmost county. To the north is Angola Ba and to the south is Oak Orchard—both of which are small, unincorporated communities. The larger oceanfront communities of Rehoboth Beach and Bethany Beach are found 35 minutes north and 45 minutes south, respectively.
Long Neck mixes residential areas with undeveloped land. The community has a quiet, tranquil atmosphere and its waterfront location makes this a desirable place to live. Long Neck is a bit of an escape, but still has a lot of great amenities nearby.
As of 2020, the population of Long Neck is just under 3,000. Over the past 10 years, the population of this charming community has almost doubled.
There are three main roads around Long Neck that take residents all around the community, including to the waterfront. These are Long Neck Road (Delaware Route 23), Pinenbrine Road, and Whitehouse Road. The John J Williams Highway runs north-south just outside of Long Neck, and takes travelers to the neighboring communities of Angola by the Bay and Millsboro.
Real Estate in Long Neck
Real estate in Long Neck is made up of primarily older homes, many of which have construction dates in the 90s and early-2000s. However, unlike some of the surrounding areas, properties in Long Neck are listed at much more affordable prices,. As a result, prospective homebuyers are able to get a lot more square footage and acreage.
Primarily single-family homes, there are a select few townhomes in Long Neck (but these are quite rare on the market). Detached homes in this community range for quaint ranches to multi-story Colonial homes.
Long Neck makes a great option for families, as properties tend to have multiple bedrooms and bathrooms, as well as comfortable square footage. Higher-priced homes in this area tend to be Colonials, which often feature open-concept floorplans and backyard decks for entertaining. In contrast, there are also many manufactured homes for sale available at excellent price points. These homes still give residents the living space (indoors and outdoors) that is so highly-desired.
As the community is located on Indian River Bay, there are sometimes waterfront homes for sale on the market. These homes also range in price point, with a number of manufactured, ranch-style homes right next to the water. Long Neck also has a number of small ponds, so it is not uncommon for properties to back onto these water features, either.
Long Neck History
Long Neck has a long history, some of which has been lost to time. Although accounts vary, one of the first European settlers recorded to have been granted land in what is now Long Neck, Delaware was William Burton—which happened in the year 1677.
Development was slow up until the 1990s, where booming expansion took place, and the area became more and more desirable.
Long Neck: Highlights and Attractions
This community is located on Pot Nets Cove on Indian River Bay, and has a substantial number of waterfront homes. On the south end of Long Neck sits a small boat club and marina, as well as a beach, a boardwalk, and a restaurant.
Long Neck's commercial area is located on Long Neck Road in the north end of the community. This small plaza contains a pub, a fitness center, and a convenience store. The community has taken care to maintain its beauty, and its centrally-located ponds with water features add to the atmosphere.
There are three outdoor pools in Long Neck, two of which are Pot-Nets Bayside Pool (1 and 2, respectively). The first also has a large baseball diamond, and is located near the the community's fitness and exercise track. The second has a playground, basketball court, and tennis court. Pot-Nets Lakeside Pool is situated in the west end, just down the street from Pot-Nets Lakeside Community Center and the lake with a gazebo.
Sussex County Communities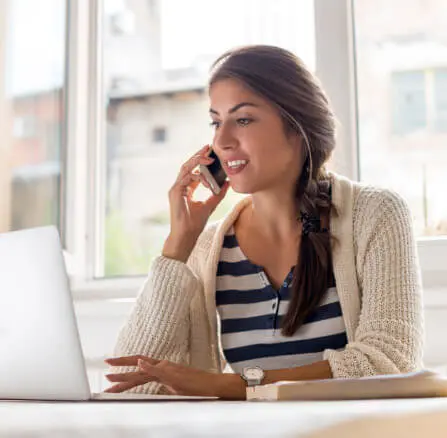 Get in touch!
For information about any of our properties, selling your home, or questions about our brokerage, please don't hesitate to contact us today!

Start searching for your dream home
now.
When it comes to convenience, our site is unparalleled. Whether you're in the comfort of your home, or on the go. Our site works flawlessly on multiple devices so you can find the information you need.
Start Search