Frankford Real Estate Statistics
| | |
| --- | --- |
| Average Price | $588K |
| Lowest Price | $1.5K |
| Highest Price | $5.2M |
| Total Listings | 143 |
| Avg. Days On Market | 156 |
| Avg. Price/SQFT | $237 |
Property Types (active listings)
Browse Frankford Real Estate Listings
Frankford Properties and Real Estate
The small town of Frankford is part of Delaware's Sussex County, about 12 miles west of the coast. It is located just south of the similarly-sized town of Dagsboro, and north of the town of Selbyville. To the east are the communities of Omar, Clarkesville, and Bethany Beach. The Delaware-Maryland border is about 5 miles south of Frankford.
Frankford has seen a significant increase in population over the past few years, as this area is becoming more developed and more in-demand. Towns such as this one and Dagsboro are alternatives to the desirable waterfront communities in the west, as they are still located nearby the area attractions, but homes start at lower price points.
The population of Frankford, as of the year 2021, is about 830. The town had seen a steady and significant increase since the year 2000, but the population had dropped greatly in 2020. However, Frankford has regained some of its population since then.

Within the town, there are three main roads. These are Clayton Avenue (Route 401), Daisey Street, and Main Street. All three intersect at the Frankford United Methodist Church, the Frankford Public Library, and the fire station. Frankford also sits on Dupont Boulevard (U.S. Route 113), which connects the town to Dagsboro and Selbyville.
Real Estate in Frankford
The Frankford, Delaware real estate market comprises mostly single-family homes and vacant plots of land. For those searching for a historic home, this town has a lot to offer.

Homes located around the center of the town are older properties, and are typically bungalows (although this depends on their construction date). Much of the historic properties in the town have been preserved, although they do not go on the real estate market too often. Homes built between the 1950s and 1970s are generally traditional bungalows, however historic homes (constructed as early as the 1920s) are multi-story Cape Cod or Farmhouse properties. This is a rare opportunity to own a home with a lot of charm, although many do need some upgrades and/or renovations.
Newer homes, which include the luxury estates, are located away from the center of town and towards the waterfront in the east. New developments offer larger homes (in regards to square footage), more modern architecture, and generous acreage. In new subdivisions, such Monterey at The Estuary (found far east of Frankford), detached homes are located in very quiet neighborhoods, often backing onto forest or undeveloped land. Their locations also mean that it's a faster drive to get to area beaches and other waterfront communities.
There are even some new luxury home developments, such as Sweetbay, which allow homebuyers to customize and upgrade (including adding square footage) their new house. Frankford luxury homes tend to be situated on very large lots. Their privacy is part of their appeal.
Frankford History
Frankford has been known by many names over its history. Initially, the land that is the town was plantation. Later, in the year 1808, it housed a general store, which set the foundations for the town. Frankford, as well, has housed a number of renowned sea captains.
Although founded in 1808, it was only really known as Frankford somewhere around the 1840s. It was then named Frankford Village in 1848, upon completion of the town's post office. However, it wouldn't be until 1937 that the town was officially incorporated.
Frankford: Highlights & Amenities
Small shops and businesses are located throughout the town, but part of Frankford's charm is its quiet, sleepy atmosphere. The town center is where the Town Hall, church, fire station, police station, post office, and public library are located.
One of the town's most recognizable buildings is the Captain Ebe Chandler House, which is listed on the National Register of Historic Places. This beautiful Victorian Gothic home is found at 13 Main Street and once was the residence of that very sea captain. It is now a bed & breakfast.
Other highlights in Frankford include the town's centrally-located park, Frankford Community Park, which has a playground for kids to enjoy. There is also several local markets around the town, including a flea market and grocery stores with farm-fresh produce.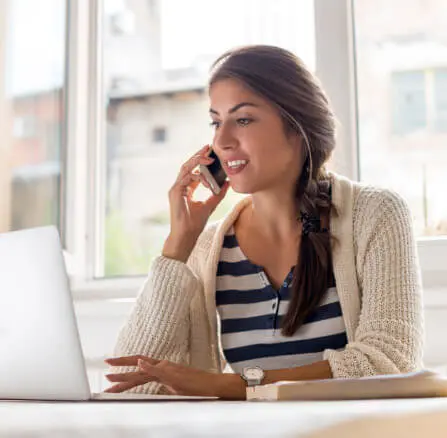 Get in touch!
For information about any of our properties, selling your home, or questions about our brokerage, please don't hesitate to contact us today!

Start searching for your dream home
now.
When it comes to convenience, our site is unparalleled. Whether you're in the comfort of your home, or on the go. Our site works flawlessly on multiple devices so you can find the information you need.
Start Search