North Bethany Beach Real Estate Stats
| | |
| --- | --- |
| Average Price | $3.2M |
| Lowest Price | $3M |
| Highest Price | $3.4M |
| Total Listings | 2 |
| Avg. Days On Market | 68 |
| Avg. Price/SQFT | $980 |
Property Types (active listings)
Browse North Bethany Beach Real Estate Listings
North Bethany Beach Properties and Real Estate
North Bethany Beach (also simply referred to as North Bethany) is a community located just above Bethany Beach, all along the coast. To the far north, past Delaware Seashore State Park are the communities of Dewey Beach and Rehoboth Beach. To the south is, as mentioned, Bethany Beach and South Bethany.
A coastal community, North Bethan Beach is known for its beachfront properties. Much of the real estate in this small community is situated east of the highway, with the west being primarily natural landscape. This quiet area, about three miles in total, is also mostly residential. There is no population information at this time.
There is one major road which runs right through North Bethany Beach, the Coastal Highway. This road connects this waterfront community to surrounding ones, extending both to the north and south. It stretches from the southern end of the Delaware border, winding through the state, all the way up to the north end. While North Bethan Beach is regarded as a private community, it is also relatively well-connected to the other areas in this region.
Real Estate in North Bethany Beach
One of the most defining features of North Bethany Beach real estate is that much of this area is comprised of gated communities. Whilst the homes in North Bethany Beach almost exclusively fall under the luxury price bracket, the gated communities do add more privacy and more appeal.
Single-family homes in North Bethany Beach (the prevalent property type in this community) are built in a similar architectural style, which is Coastal. These homes are defined by their exterior siding in neutral colors (mainly whites, beiges, and grays), wide, wrap-around porches, and large windows. Interiors often carry through this theme, with clean lines, a bright color palette, and often nautical influences in the decor.
There are also a small number of townhomes in North Bethany Beach. Like the detached homes, these townhomes are also built in the Coastal style. At the luxury price point, properties such as these also incorporate modern interior design mixed with the characteristic Coastal style, so exposed beams, high ceilings, and open floor plans are also features of townhomes. Tower Shores, one of the area's townhome communities, is located right on the waterfront, whilst North Beach is situated in the south end, on Salt Pond.
Beyond the water access, the gated communities of North Bethany Beach also offer their residents some excellent amenities. This typically includes tennis courts and an outdoor pool for residents, although this varies from gated community to gated community.
North Bethany Beach History
Bethany Beach, the closest incorporated community, was founded by members of the Disciples of Christ church around the year 1900. The name, Bethany, was awarded from a national contest, won by H. L. Atkinson, who had put forth the name for consideration.
North Bethany Beach: Highlights and Attractions
North Bethany Beach is thought of as a tranquil, luxurious escape. Much like the resort-like community of Bethany Beach, one of the many attractions is its proximity to the ocean. Beach access is limited, as gated communities make up most of the shoreline, and provide privacy for their residents. However, 3Rs Fishing Beach, located in the north end, has a public access point and parking lot.
There are a few small businesses in the North Bethany Beach area. Notably, Matt's Fish Camp Bethany and Bluecoast Seafood Grill and Raw Bar, which are the community's most popular seafood restaurants. The area is also home to a WWII Artillery Observation Tower and a selection of walking/hiking trails around Fresh Pond.
Many of the more exciting attractions are found just south in Bethany Beach. This beach town offers much in regards to dining and entertainment; its boardwalk and beach being one of its premier attractions.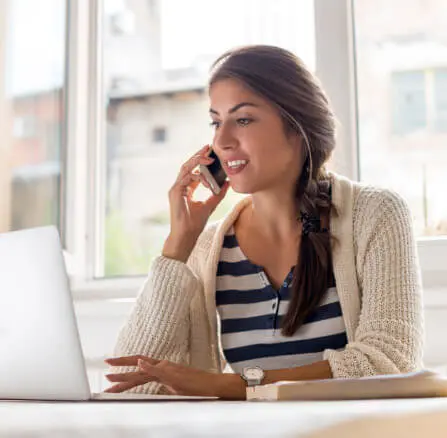 Get in touch!
For information about any of our properties, selling your home, or questions about our brokerage, please don't hesitate to contact us today!

Start searching for your dream home
now.
When it comes to convenience, our site is unparalleled. Whether you're in the comfort of your home, or on the go. Our site works flawlessly on multiple devices so you can find the information you need.
Start Search