Milton Real Estate Stats
| | |
| --- | --- |
| Average Price | $595K |
| Lowest Price | $0 |
| Highest Price | $4.5M |
| Total Listings | 178 |
| Avg. Days On Market | 139 |
| Avg. Price/SQFT | $258 |
Property Types (active listings)
Browse Milton Real Estate Listings
Milton Properties and Real Estate
Characterized by small-town charm and rich history, Milton, Delaware is located in the north end of Sussex County. To the north is the city of Milford, and to the east are the popular waterfront communities of Lewes and Rethoboth Beach. It is about a 35-40 minute drive to the state capital of Dover, and roughly the same amount of time to the neighboring state of Maryland.
The town of Milton is located on the Broadkill River, which flows into Delaware Bay. The area also has a large, centrally-located pond (Wagamons Pond) that the town is built around. Milton in and of itself is very quiet and mostly residential, although it is continuously expanding, especially in its south end.
As of 2021, the population of Milton was just under 3,500, and actually saw growth during the year 2020 (a rare feat for smaller towns). Its first big population spike occurred in 2010, and has been steadily rising since.
Milton's major roads are Union Street and Federal Street, both of which run north-south through the town. The northern border of the community touches the Milton Ellendale Highway. This road, like its name suggests, connects Milton, Ellendale, and other small communities together, from the Delaware-Maryland border all the way to the beach.
Real Estate in Milton
Milton offers residents tranquil living in a growing town. The real estate market is mostly made up of single-family homes, although there are new construction townhomes popping up on the market more frequently. Milton, as well, has a number of older, historic properties (generally located on and around Union Street and Federal Street)—primarily located in the town's historic district.
Detached homes for sale range in both architectural style and price point, with smaller bungalows in great neighborhoods typically listed at lower price points. These properties present an excellent opportunity for investment. Homes located on and around the waterfront are particularly desirable (and these properties generally have larger square footage as well), although there are very few lots in Milton with this feature.
New construction homes are quite desirable, too. Developments such as Heritage Creek are located in the south end of Milton, close to the area's middle school. This neighborhood in particular offers ample amenities to its residents, including a clubhouse, outdoor pool, event and meeting rooms, and much more.
These properties put a modern twist on the Rancher and Traditional architectural styles of old Milton, often with Craftsman or Farmhouse influences. Some of the new construction homes have also been built in Victorian styles, so there's truly a property on the market for every taste. Plus, new construction real estate, whether townhomes or single-family homes, are often customizable per the buyer's preferences.
Milton History
Founded in 1763 and incorporated in 1865, Milton has a long and rich history. Like many of the other communities in this region, Milton has its roots in ship building. Although the town center has always been vibrant and important, the last decades have seen much more expansion in its north and south ends.
Milton is well-known for its historic district, which has almost 200 buildings listed on the National Register of Historic Places. Like its homes, architecture here varies quite significantly, including Victorian, Colonial, Federal, and Queen Anne styles.
Milton: Highlights and Attractions
While the town of Milton is quaint in size, it offers many highlights and attractions. The Milton Historic District runs through the center of the town, on Union Street and Federal Street, and significant efforts have been taken to preserve these beautiful buildings.
Milton's downtown area is home to the Milton Theater (the town's historic performing arts/live music venue), the Milton Historical Society, the fishing pier, and a number of local shops and restaurants. Larger chain stores are located in the north, away from the historic downtown. Milton is also recognized for its parks around the pond. Milton Memorial Park is just steps away from the Milton Public Library and offers gazebos for live music, a field, a playground for the kids, a boat launch, and rides on the Milton Clipper Express.
Other area highlights include the Milton Little League, Edward H. McCabe Preserve, Stenger's Shamrock Farms Par 3 Golf Course, Beach Plum Island State Park, and Broadkill Beach—a popular rental and summer destination. There are three schools in Milton: HO Brittingham Elementary School, Milton Elementary School and Mariner Middle School.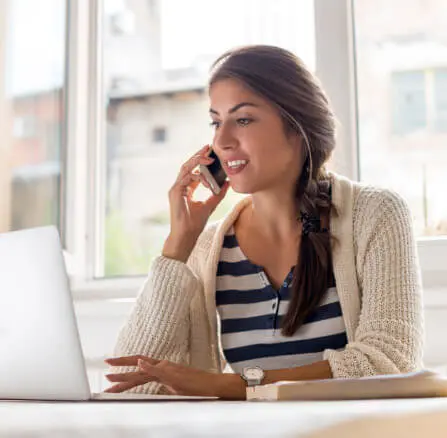 Get in touch!
For information about any of our properties, selling your home, or questions about our brokerage, please don't hesitate to contact us today!

Start searching for your dream home
now.
When it comes to convenience, our site is unparalleled. Whether you're in the comfort of your home, or on the go. Our site works flawlessly on multiple devices so you can find the information you need.
Start Search