Henlopen Acres Real Estate Stats
| | |
| --- | --- |
| Average Price | $4.4M |
| Lowest Price | $4.4M |
| Highest Price | $4.4M |
| Total Listings | 1 |
| Avg. Days On Market | 137 |
| Avg. Price/SQFT | $1.5K |
Property Types (active listings)
Browse Henlopen Acres Real Estate Listings
Henlopen Acres Real Estate Information
Henlopen Acres homes for sale are some of the finest and most sought after in the state of Delaware — beautiful manors usually built in typical New England style, with gabled, dormered roofs on tastefully minimalist houses that are generally two to three storeys tall.
Henlopen Acres properties are situated on oversized lots in a thick, forested area, so most lots are quite well sheltered from other neighboring properties. Since there are so few lots in Henlopen Acres, these properties are highly sought after and hard to get, so interested homeowners should act fast when property becomes available.
Having been established in the 1930s, many of these homes maintain a sense of history about them while still having been upgraded within recent years. This ideal combination of old style charm and modern amenities make these homes ideal for families and young professionals, as well as retirees.
Smart home systems, stainless steel appliances and furnished basements are just a few of the common features found in Henlopen Acres real estate.
Henlopen Acres Area Information
Henlopen Acres homes for sale are located just north of the popular Rehoboth Beach, and are popular not just for their beautiful architecture and spacious lots, but also their close proximity to multiple nearby amenities.
Rehoboth Art League is located in central Henlopen Acres, and showcases some of the finest art in the area. This arts organization is located on a three and a half acre campus and has multiple galleries and classes for students of all levels.
Henlopen Acres Marina is on the northern border of Henlopen Acres, and provides residents with a cared for and convenient spot to keep their boats. With Rehoboth Bay to the south and Delaware Bay to the north, sailing is a popular activity in this neighborhood.
Another popular draw to the area is the Henlopen Acres Beach Club, a private beach club set up in 1958 for Henlopen Acres Beach Club homeowners. Amenities that members can take advantage of in the Henlopen Acres Beach Club include a tennis club that offers lessons and a 1,200 square foot clubhouse complete with a kitchen, rest rooms, and a full wrap around deck providing beautiful views of the ocean.
North Shores is directly north of Henlopen Acres, another popular neighborhood that contains the Gordon Life Wildlife Pond, a beautiful saltwater marsh area with historic WWII-era structures and lots of local flora and fauna.
Henlopen Acres is just north of Delaware Route 1, keeping Henlopen Acres homeowners close to nearby boutiques, coffee shops, and breweries.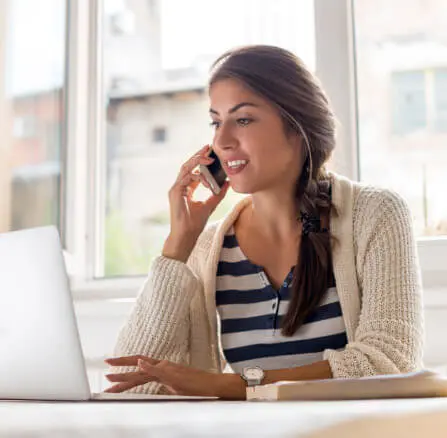 Get in touch!
For information about any of our properties, selling your home, or questions about our brokerage, please don't hesitate to contact us today!

Start searching for your dream home
now.
When it comes to convenience, our site is unparalleled. Whether you're in the comfort of your home, or on the go. Our site works flawlessly on multiple devices so you can find the information you need.
Start Search