Laurel Real Estate Stats
| | |
| --- | --- |
| Average Price | $455K |
| Lowest Price | $20 |
| Highest Price | $1.4M |
| Total Listings | 294 |
| Avg. Days On Market | 39 |
| Avg. Price/SQFT | $216 |
Property Types (active listings)
Browse Laurel Real Estate Listings
Learn More About Laurel Real Estate
Laurel real estate has a wide range of homes on the market, from modest ranchers to brand-new single-family homes. Whether you're buying a home on a tight budget or not, you'll be able to find a phenomenal place in Laurel.
Most homes in the area are built with gorgeous brick exteriors that boast large, shuttered windows and front porches. These homes have unbeatable curb appeal with their manicured gardens and brick driveways. Your home will amaze every guest at first glance.
Homes for sale in Laurel offer an affordable option for first-time homebuyers who commute to the city for work. This peaceful suburb has plenty of new-builds that are on the market for a reasonable price, attracting tons of young professionals and families to the area.
Many homes are built for families as they typically have four or more bedrooms and bathrooms. Oftentimes, bedrooms have great amenities, like walk-in closets and ensuite bathrooms. Though, the master suites are the most impressive rooms in the homes. They usually have spa-inspired bathrooms with dual vanities and walk-in showers.
You can find homes with phenomenal features, like crown-moldings and wainscoting, as well as hardwood floors and granite countertops. They also have long lists of amenities that make living here extremely convenient. You can expect most homes to have chef's kitchens, home offices, and laundry rooms. Some of the most luxurious homes in the area have exceptional media rooms, as well as outdoor living spaces.
Many homes for sale in Laurel have terrific backyards that are made for entertaining. They usually have large decks and patios where you can put barbecues and dining furniture. The yards are perfect for young kids who like to run around and play. There's plenty of space for families to put up playsets where kids can have endless fun.
Laurel is filled with tons of incredible amenities that make it an extraordinary city. Keep reading about these amenities below, or find out how you can make this amazing place your home by reaching out to one of the local Northrop Realty agents.
Life in Laurel, Maryland
Laurel is located 20 miles from both Baltimore and Washington, D.C., making it an ideal place for those who commute to the big cities. In fact, most residents commute these distances by transit to avoid the traffic on the Baltimore-Washington Parkway.
Even though Washington and Baltimore offer plenty of career opportunities for those living in Laurel, the city itself has tons of career paths in construction, manufacturing, and retail.
One of the best parts about living in Laurel is that you never have to travel too far to get your essentials. The city is filled with great amenities, like large-scale shopping centers, local and chain restaurants, and trendy cafes. Even though all of this is located directly in Laurel, Columbia is only a 20-minute drive away where you can find just about anything.
Most of Laurel is located in Prince George's County, although parts extend into various surrounding counties.
Laurel: Highlights & Amenities
What attracts so many homebuyers to Laurel is its wide array of parks and recreational facilities. The city has over 22 acres of park and green space that is completely accessible to residents. You can find community parks that have exciting playgrounds, as well as sports facilities, like tennis and basketball courts and soccer fields.
Laurel Park is a community favorite for its facilities and recreation. This is one of the largest parks in the city and holds community classes, sports areas, and hiking trails. You can also find picnic areas and playgrounds, which are perfect for family days outdoors.
Laurel is located at the north end of the Patuxent Research Refuge which offers residents a great facility for getting outdoors and staying active. There are great hiking trails and walking pathways where you can oftentimes spot wildlife.
A terrific neighborhood event is the Dutch County Farmers Market. This market is open three days a week and welcomes all people from the community. You can buy locally grown produce, as well as handmade arts and crafts.
It's easy to see why so many people fall in love with Laurel. This amazing city has the best of both suburban and city living with all of its modern amenities and expansive green spaces.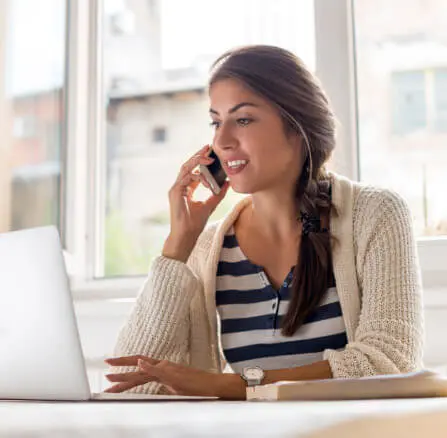 Get in touch!
For information about any of our properties, selling your home, or questions about our brokerage, please don't hesitate to contact us today!
Featured Areas In Prince George's County

Start searching for your dream home
now.
When it comes to convenience, our site is unparalleled. Whether you're in the comfort of your home, or on the go. Our site works flawlessly on multiple devices so you can find the information you need.
Start Search