Glenarden Real Estate Stats
| | |
| --- | --- |
| Average Price | $386K |
| Lowest Price | $323K |
| Highest Price | $500K |
| Total Listings | 4 |
| Avg. Days On Market | 46 |
| Avg. Price/SQFT | $320 |
Property Types (active listings)
Search Glenarden Real Estate Listings
Real Estate in Glenarden MD
Real estate in Glenarden includes many older suburban homes showing strong mid-century and Colonial influences. For the latter, elements include sash windows, side-facing gables, exterior shutters, and understated entries placed roughly in the middle of the home's facade.
The mid-century influence is evident in the use of vinyl siding, red brick facades, and the overall simplicity and efficiency of many of the designs.
Glenarden's real estate market is full of smaller homes built in the 1950s and 1960s, hovering around the 1,000 to 2,000 square foot range. Some of these homes are laid out in garrison house or split-level designs, as well as attached townhouse units.
Popular (and newer) townhouse communities are mostly situated around Woodmore Towne Centre in the southeast of Glenarden. There are also areas in the northwest that host large duplex units in neighborhoods with mostly driveway and on-street parking, no fences, and large mature trees.
Glenarden, MD Community Information
Glenarden's specific location is on either side of the I-495 Highway (Capital Beltway Inner Loop) near the intersection with Route 202 (Landover Road). Other major routes in the area include U.S. Highway 50 (John Hanson Highway) to the north, and Route 704 (Martin Luther King Jr. Highway) which runs through the northwestern portion of Glenarden.
Glenarden's neighbors include Springdale to the northeast; Kentland and Palmer Park to the southwest, Dodge Park to the west, Balk Hill and Collington to the east. The area of Glenarden is mostly older residential neighborhoods with one large commercial complex. The surrounding area is much the same, suburban enclaves and large commercial or community facilities, interspersed with wooded areas.
Amenities & Things to Do in Glenarden, MD
Being a small and relatively quiet residential neighborhood, Glenarden is thin on amenities itself, but is situated in an area rich in attractions, including recreational and service facilities. Some parks in the area include HP Johnson Park, Red Oak Park, Woodmore Towne Centre Park, Ardmore Park, and Regent Forest Park.
Just to the south of Glenarden is FedEx Field, a state of the art stadium that is home to the Washington Football Team. Adjacent to this facility is the Prince George's Sports & Learning Complex, with sports facilities that serve the entire community.
Southeast of Glenarden is the University of Maryland Capital Region Medical Center, a leading medical institution. Around the north and western portion of Glenarden is a light industrial and commercial area, home to numerous local businesses.
Within Glenarden itself there is a large shopping complex - The Woodmore Towne Centre - including a Costco and Wegmans. Other notable sites include the Theresa Banks Memorial Aquatics Center and the National Park Service Museum Resource Center.
Education In Glenarden, MD
Students in Glenarden are served by the Prince George's County Public Schools district. Schools in the area include Kenmoor Middle, Dodge Park Elementary, Judge Sylvania W. Woods, Sr. Elementary, Charles Herbert Flowers High, and Duval High School.
Just south of Glenarden is the University of Maryland Global Campus.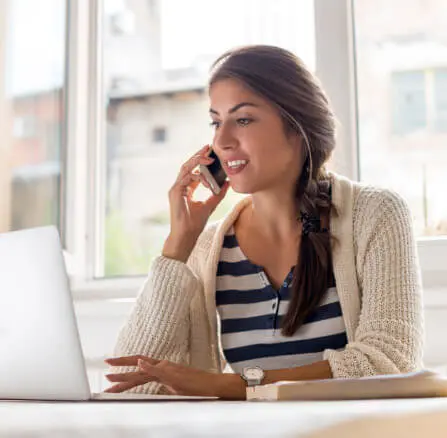 Get in touch!
For information about any of our properties, selling your home, or questions about our brokerage, please don't hesitate to contact us today!
Featured Areas In Prince George's County

Start searching for your dream home
now.
When it comes to convenience, our site is unparalleled. Whether you're in the comfort of your home, or on the go. Our site works flawlessly on multiple devices so you can find the information you need.
Start Search