College Park Real Estate Stats
| | |
| --- | --- |
| Average Price | $399K |
| Lowest Price | $129K |
| Highest Price | $640K |
| Total Listings | 37 |
| Avg. Days On Market | 33 |
| Avg. Price/SQFT | $280 |
Property Types (active listings)
Browse College Park Real Estate Listings
Click the links below to sort results by price range.
College Park Real Estate & Properties
College Park is a city located in Prince George's County, Maryland. The city is home to a number of prestigious organizations and institutions, including University of Maryland, National Archives, and National Oceanic and Atmospheric Administration branches.
College Park is located a short distance northeast of Washington D.C., making it a popular commuter city.
College Park includes neighborhoods like Lakeland, Calvert Hills, Old Town, Hollywood, Berwyn, and Acredale. The area is also home to two golf courses, lakes, and the Paint Branch Stream Valley Park, as well as the University of Maryland, College Park campus.
Real estate in College Park consists of stately old homes in colonial styles, including a lot of red-brick, sash windows with exterior shutters, and dormer windows. The neighborhoods themselves have many mature trees and double sidewalks.
Cities in Prince George's County are:
College Park
District Heights
Glenarden
Hyattsville
Mount Rainier
New Carrollton
Seat Pleasant
Real Estate in College Park
From quaint townhouses to charming bungalows, College Park offers prospective homebuyers central location and beautiful properties. Homes in this Prince George's County city tend to sell at more competitive prices, which is a great option for those who commute to the larger cities in the surrounding area. While not large in size, College Park makes up for this with its idyllic neighborhoods.
When it comes to homes for sale in College Park, buyers will find that many of the properties are bungalows. There is also opportunity to own a historic home, as construction dates in this community range from 1940s and 1950s, but be dated as early as the 1920s. Despite their age, College Park homes have typically been immaculately maintained, and sometimes feature renovated interiors with the latest upgrades (modern kitchens, quartz or granite countertops, wood floors, and the like). Although, there are always plenty of homes that can also be renovated for those looking for their own personal touch.
While much of the real estate in College Park is older, there are some new developments in this community that are quite exclusive. Often centrally-located, these properties are highly sought-after for their upgrades and square footage. Some of the most desirable homes for sale back onto the city's many green areas, including those located near Paint Branch Golf Complex.
College Park History
Development in what is now College Park began in the late 19th century. The area was originally a suburban area with several different subdivisions. College Park has always been a very desirable area to live because of its location close to Washington, D.C. University students, as well, have called this area home since the 1930s.
The neighborhoods would be developed from the 1890s onwards, starting with Lakeland. Berwyn, Daniels Park, and Hollywood would follow in that order, with significant buildings in the latter still being constructed in the 1940s and 50s.
College Park: Highlights & Amenities
There's much to see and do in College Park... beyond just the University of Maryland campus. The city is home to parks and trails, shopping centers, and all sorts of points of interest, including the Paint Branch Trail. In the northern end of the city is College Park Marketplace, which includes large chain stores such as Best Buy and IKEA.
The various neighborhoods in College Park offer much to their residents. The College Park Community Center, and the Hollywood Farmer's Market are proof of the vibrant community and friendly neighbors in this beautiful city. Other highlights include the College Park Aviation Museum (at College Park Airport) and the numerous opportunities for outdoor recreation in the small, neighborhood parks.
The Lake Artemisia Natural Area and Lake Artemisia Butterfly Garden are two wonderful community attractions. Paint Branch Stream Valley Park and Acredale Community Park also offer residents a great, natural retreat, the former of which centers on, as the name suggests, the winding Paint Branch Stream. There are two schools in College Park: Hollywood Elementary School and Paint Branch Elementary School.
Prince George's County At A Glance
Easy access to three major airports: Dulles, Reagan National, and BWI
One of the largest school districts in the country
More than 260 historic sites within county borders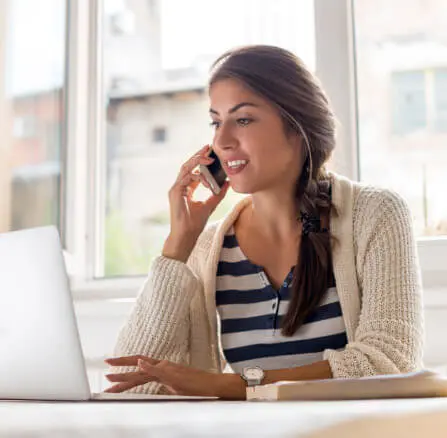 Get in touch!
For information about any of our properties, selling your home, or questions about our brokerage, please don't hesitate to contact us today!
Featured Areas In Prince George's County

Start searching for your dream home
now.
When it comes to convenience, our site is unparalleled. Whether you're in the comfort of your home, or on the go. Our site works flawlessly on multiple devices so you can find the information you need.
Start Search