Seat Pleasant Real Estate Stats
| | |
| --- | --- |
| Average Price | $267K |
| Lowest Price | $99K |
| Highest Price | $430K |
| Total Listings | 5 |
| Avg. Days On Market | 51 |
| Avg. Price/SQFT | $219 |
Property Types (active listings)
Search Seat Pleasant Real Estate Listings
Seat Pleasant Real Estate Information
Seat Pleasant homes for sale are affordable for their size and location, with most properties going for under half a million dollars.
Often two story homes, these multi bedroom properties are perfect for families, many of which have been upgraded with redone flooring and more. Some Seat Pleasant homes have exquisite brick exteriors, making them an ideal fit for the green, suburban streets they sit on.
Front lawns in Seat Pleasant are well kept and manicured, with some properties containing decks and porches to sit on and enjoy the warm Maryland summers. Backyards in Seat Pleasant also often have porches and decks, making a great space for entertaining friends and family, or quiet nights under the stars with close loved ones.
Inside, Seat Pleasant homes have plenty of space to make your own, often containing three bedrooms. Kitchen areas in Seat Pleasant homes have often been redone, with new hardwood floors and more than enough counter and cupboard space. Common areas such as living rooms are open, sometimes with fireplaces, to create warm and inviting spaces to spend your leisure time.
Seat Pleasant Area Information
Seat Pleasant real estate is located in a great location in Maryland, in the heart of Prince George's County.
The neighborhood shares one of its borders with the District of Columbia, so residents of Seat Pleasant are only twenty minutes away from Washington, D.C.
Other Towns Near Seat Pleasant
Just a few of the many other larger towns in the area that would give Seat Pleasant homeowners an easy commute are:
Annapolis, half an hour to the east

Baltimore, MD, less than an hour to the north east

Alexandria, VA, half an hour to the south west
Seat Pleasant Major Roadways
Seat Pleasant residents are also close to the many surrounding neighborhoods by the many thoroughfares in the area, such as Martin Luther King Junior Highway that bisects Seat Pleasant, and Central Avenue, which runs along the southern side.
Other main roadways are Seat Pleasant Drive, which runs east to west and connects to Martin Luther King Junior Highway, and Addison Road, which runs north to south.
Seat Pleasant FAQ's
Q: How did Seat Pleasant get its name?
A: Seat Pleasant got its name for purely aesthetic reasons. Once called Chesapeake Junction, the authorities found that this name held a certain undesirable transient connotation, so they changed the name in 1906.
Q: When was Seat Pleasant incorporated?
A: Although it was originally platted in 1873, Seat Pleasant was not actually incorporated until 1931.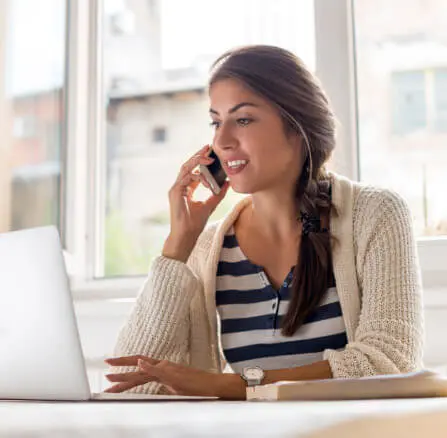 Get in touch!
For information about any of our properties, selling your home, or questions about our brokerage, please don't hesitate to contact us today!
Featured Areas In Prince George's County

Start searching for your dream home
now.
When it comes to convenience, our site is unparalleled. Whether you're in the comfort of your home, or on the go. Our site works flawlessly on multiple devices so you can find the information you need.
Start Search