Mount Rainier Real Estate Stats
| | |
| --- | --- |
| Average Price | $410K |
| Lowest Price | $1.2K |
| Highest Price | $660K |
| Total Listings | 10 |
| Avg. Days On Market | 153 |
| Avg. Price/SQFT | $272 |
Property Types (active listings)
Search Mount Rainer Real Estate Listings
Real Estate in Mount Rainier
Real estate in Mount Rainier includes many historic mail-order homes constructed in beautiful Craftsman, Farmhouse, Cape Cod and Victorian styles.
Many of these homes are well-kept or even fully restored, making excellent character pieces with tremendous curb appeal. As with many older homes, they have a set of similar features, like wood molding and board details, separate rooms, and overall smaller sizes. In return for the cozier and less expansive interiors, you get a generously sized yard with large mature trees, and long setbacks from the quiet green streets.
There's also a portion of beautiful red brick homes at Mount Rainier's western corner, and a large number of homes in the area have solar panels installed.
In the north and west part of the community there are a number of apartment complexes like Kaywood Gardens, Queens Manor Gardens, Rainier Manor, Arundel, and Queenstown.
Mount Rainier Area Information
The borders of Mount Rainier are the border with the District of Columbia (Eastern Avenue) to the southwest, Queens Chapel Road (Route 500) and part of the Anacostia River to the north, 34th Street transitioning to 37th Street to the east, and then a set of train tracks to the southeast.
Main access routes for Mount Rainier include the Historic U.S. Highway 1 and Queens Chapel Road (Route 500), as well as a number of bus routes. Mount Rainier's neighbors include Brentwood to the northeast, Cottage City and Colmar Manor to the east, Woodridge and North Michigan Park to the south and west, and Avondale to the northwest.
Larger towns in the area include Takoma Park and Silver Spring to the northwest, Riverdale Park to the northeast, Capitol Heights to the southeast, and Washington D.C. to the southwest.
Mount Rainier consists mostly of residential suburbs with limited commercial centers along Highway 1, Varnum Street, and at the intersection of Chillum Road and Queens Chapel Road.
Mount Rainier: Highlights & Amenities
Mount Rainier is known for its quiet atmosphere and historic homes, many of which were mail-order catalogue homes from the early to mid 20th century. These cared-for and restored homes in Craftsman, Four Square or Cape Cod styles have immense curb appeal making the area a treat to drive around in.
Residents of Mount Rainier enjoy access to many parks, including small community parks like Mount Rainier Park, Mount Rainier South Park, Mount Rainier North Neighborhood Park, and Mount Rainier Upshur Park. There are also a string of parks along the Anacostia River, most notably Colmar Manor Community Park, and Barnard Hill Park to the south.
Much of Mount Rainier is designed as an official Historic Place. In addition to the historic homes that line its streets, there is also the intersection of Perry Street, Rhode Island Avenue (Highway 1), and 34th Street. This area has many beautiful old commercial buildings, now home to unique businesses, cafes, restaurants, and facilities or venues for supporting the arts.
Mount Rainier is also home to the Mount Rainier Nature and Recreation Center which hosts a large field, tennis courts, and playground.
Once a year, the community holds Mount Rainier Day, an event which brings the community together.
Education In Mount Rainier
Students in Mount Rainier fall under the Prince George's County Public Schools system. Schools in this system include Mount Rainier Elementary, Thomas Stone Elementary, Hyattsville Middle School, and Northwestern High School.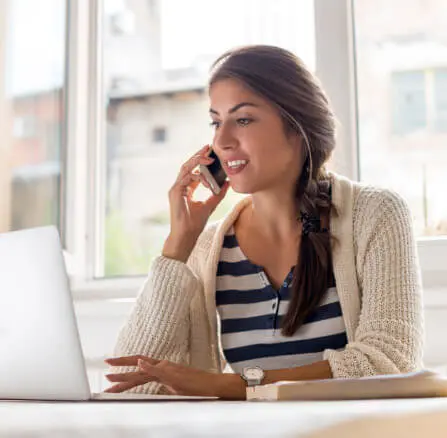 Get in touch!
For information about any of our properties, selling your home, or questions about our brokerage, please don't hesitate to contact us today!
Featured Areas In Prince George's County

Start searching for your dream home
now.
When it comes to convenience, our site is unparalleled. Whether you're in the comfort of your home, or on the go. Our site works flawlessly on multiple devices so you can find the information you need.
Start Search