Bowie Real Estate Stats
| | |
| --- | --- |
| Average Price | $544K |
| Lowest Price | $45K |
| Highest Price | $1.7M |
| Total Listings | 303 |
| Avg. Days On Market | 39 |
| Avg. Price/SQFT | $238 |
Property Types (active listings)
Browse Bowie Real Estate Listings
Click the links below to sort results by price range.
Bowie Properties & Real Estate
Bowie is a city located in Prince George's County, Maryland. Bowie is the largest city in PG County, with a little over 50,000 inhabitants.
Bowie is located southwest of Baltimore and a short distance east of Washington DC. A railway track is the main historic access point through the center of Bowie. The center of Washington DC is approximately 30 minutes, or 17 miles, from the center of Bowie.
The area is surrounded by woods, especially to the north. While suburbs stretch southward, incorporating mid-century neo-colonial homes and a range of new developments with large single-family dwellings.
Cities in Prince George's County are:
District Heights
Glenarden
Hyattsville
Mount Rainier
New Carrollton
Seat Pleasant
Real Estate in Bowie
The real estate market in Bowie is made up of mainly single-family homes, with some townhomes for sale. Here you'll find a mixture of bungalows and multi-story properties, typically constructed in a Colonial architectural style, or a one that has been heavily influenced by such.
As the population of Bowie has seen an increase in the past two decades, there are a number of new construction homes in this city, especially with dates within the past five years. Although these homes are newer, they still maintain the same Colonial exterior as older properties, and fit in quiet nicely because of this. Many of the homes full under the luxury price point, on large lots with huge front and back yards. These neighborhoods are very exclusive and desirable for their big, beautiful homes that offer a lot of privacy... perfect for those with families.
While red brick is a common feature of homes in Bowie, vinyl siding and traditional architecture is also a popular choice. Some of the newer homes mix these two materials together nicely, and the result is a unique house with a lot of charm.
Of course, while interiors vary from home to home, there are a few features that are found in many of the properties in Bowie. Open-concept floor plans, large windows, updated kitchens and bathrooms, and fireplaces are relatively common in this area. As well, long driveways and multiple-car garages are pretty standard, especially for the luxury homes for sale.
Bowie History
Before Bowie, Maryland was Bowie, Maryland, it was a collection of small, scattered homes and communities, which included Belair Mansion. In the mid-1800s, the state, convinced by Colonel William Duckett Bowie, funded the construction of a new railway line. The area around the railroad junction was called Huntington, and would later be named "Bowie" in 1880.
Trolley service was introduced in the early 1900s. Bowie was incorporated as a town in the year 1916.
Bowie: Highlights & Attractions
The city is located just east of Six Flags America, a popular theme park, whilst to the north is Bowie State University.
Residents of Bowie enjoy the number of parks and untouched green spaces, city amenities, and shopping and dining opportunities. Bowie has two libraries, two performing arts theatres (one next to Bowie High School, Bowie Center for the Performing Arts, and Bowie Playhouse), four community centers (Huntington Community Center, Bowie Community Center, Kenhill Center, and South Bowie Community Center), and two museums (Belair Mansion and the National Capital Radio & Television Museum).
Those of all ages can enjoy the numerous parks, such as Blacksox Park and Allen Pond Park, or shop at the city's largest shopping mall, Bowie Town Center. Students in Bowie can attend one of the many area schools, including (but not limited to) Rockledge Elementary School, Whitehall Elementary School, Yorktown Elementary School, Heather Hills Elementary School, Pointer Ridge Elementary School, and Bowie High School.
Prince George's At A Glance
Easy access to three major airports: Dulles, Reagan National, and BWI
One of the largest school districts in the country
More than 260 historic sites within county borders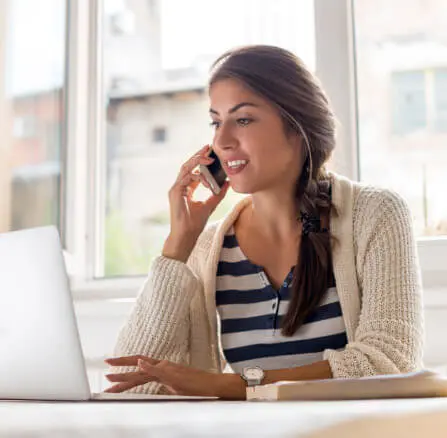 Get in touch!
For information about any of our properties, selling your home, or questions about our brokerage, please don't hesitate to contact us today!
Featured Areas In Prince George's County

Start searching for your dream home
now.
When it comes to convenience, our site is unparalleled. Whether you're in the comfort of your home, or on the go. Our site works flawlessly on multiple devices so you can find the information you need.
Start Search