Ellicott City Real Estate Stats
| | |
| --- | --- |
| Average Price | $790K |
| Lowest Price | $150K |
| Highest Price | $4.5M |
| Total Listings | 168 |
| Avg. Days On Market | 54 |
| Avg. Price/SQFT | $297 |
Property Types (active listings)
Search Ellicott City Real Estate Listings
Click the links below to sort results by price range.
Learn More About Ellicott City Real Estate
Homebuyers from far and wide are attracted to Ellicott City real estate for its alluring homes and large properties. Many of the homes for sale in Ellicott City have unbeatable amenities and features that make them perfect for people from all walks of life.
Much of the real estate consists of modest bungalows and ranchers that can be found down quiet streets and cul-de-sacs. These homes typically have charming exteriors with shuttered windows and front porches. You can expect many of the properties to have immaculate landscaping and gardens that make the homes feel welcoming.
Single-family homes oftentimes have top-quality features, like hardwood flooring and wainscoting. These details show the amount of craftsmanship that went into the building of these homes. You can expect places to have multiple spacious bedrooms that accommodate growing families. You'll be proud to raise a family in an Ellicott City home.
In addition to all the single-family homes, the city is filled with trendy townhouses and condos. Oftentimes, these places have open-concept living rooms that make the interiors feel massive. They also have outdoor decks and patios where you can relax outside on warm summer evenings. Many patios look out over wooded landscapes, making you feel as though you're in the middle of nature.
Some of the most spectacular homes in the city have lots that extend for acres upon acres. These properties typically have wooded areas that give them the utmost privacy. Ellicott City estates epitomize luxury living with their high-end features and amenities, like custom swimming pools and water features.
Luxe homes have outdoor living spaces that are made for entertainment. They usually have outdoor kitchens and barbecue areas where you can cook outside during the summer months. But the chef's kitchen inside are the best places to cook gourmet meals. Usually, these homes have massive kitchens that are equipped with state-of-the-art appliances, butler's pantries, and custom cabinetry. You'll fall in love with cooking all over again!
It's easy to see why Ellicott City real estate is highly sought-after by many homebuyers. The variety in the selection means there's something for everyone here.
Learn about the amenities and attractions around Ellicott City in the sections below. If you're interested in making this city your home, talk to one of our expert Northrop Realty agents who are always happy to help you!
Ellicott City Community Living
Ellicott City is the county seat of Howard County, just west of Baltimore. Ellicott City is rooted in a rich history that makes this town so spectacular. Founded in 1772, the city has undergone many changes in its primary industries. Ellicott City was first known for its mills. It had flour, saw, oil, and grain mills. The type of work done in this city revolutionized farming in the entire area, encouraging farmers to plant wheat instead of tobacco.
The mill industry thrived for many years, but when the first passenger train was built through Ellicott City in the 1830s, it became known as an important railway town. Today, the city is known for its historic train station—Ellicott City Station—which is the oldest in the nation.
Since Ellicott City is so influenced by its history, it has a historic district where you can find old-age architecture and slow, winding streets.
There are many historic buildings available to buy, own, and live in in Ellicott City. Learn more about what to look out for when buying or renovating a historic home.
Ellicott City Parks and Amenities
A perk of living in this wonderful city is having access to all of its incredible parks and recreational areas. This city has preserved many green spaces over time, so residents and visitors can enjoy the natural beauty of the area.
A local favorite park is Patapsco Valley State Park. It spans along over 32 miles of the Patapsco River and offers plenty of activities, including hiking, fishing, camping, and canoeing. This is not to mention all the horseback riding and mountain biking trails that roam through the wooded areas. What attracts so many people to this park is its natural beauty and landscape.
Another great park is Centennial Park where you can find a scenic lake that's reserved only for fishing. This is a terrific place to go for a walk along the 2.4 mile paved trail that circles around the water. You can even take your dog here so it too can enjoy everything the area has to offer.
Other great parks and recreational facilities around the city include:
Long Gate Playground
Meadowbrook Park
Cypressmede Park
Front Hill Wetland Park
Centennial Park North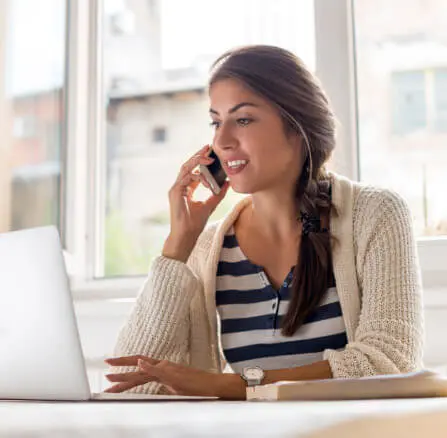 Get in touch!
For information about any of our properties, selling your home, or questions about our brokerage, please don't hesitate to contact us today!
Featured Areas In Howard County

Start searching for your dream home
now.
When it comes to convenience, our site is unparalleled. Whether you're in the comfort of your home, or on the go. Our site works flawlessly on multiple devices so you can find the information you need.
Start Search