Elkridge Real Estate Stats
| | |
| --- | --- |
| Average Price | $480K |
| Lowest Price | $1.8K |
| Highest Price | $6M |
| Total Listings | 90 |
| Avg. Days On Market | 58 |
| Avg. Price/SQFT | $189 |
Property Types (active listings)
Browse Elkridge Real Estate Listings
More About Elkridge Real Estate
Elkridge real estate is situated outside of Baltimore's city limits, so you can expect properties to be much larger than the average. Places typically have mature trees that canopy over lawns, providing shade in the summertime.
You'll fall in love with Elkridge homes for sale from the moment you first lay your eyes on them. They usually have manicured lawns and charming home exteriors with front porches and shuttered windows. Some homes even have English gardens that add to the elegance and sophistication of the property.
Grand foyers greet guests into the home with tall ceilings and hardwood flooring. Many homes have open-concept living spaces, so every room in the house flows seamlessly into the next. This makes entertaining a breeze.
These homes were built for hosting dinner parties and holidays. With their gourmet kitchens and formal dining rooms, there's no better place to celebrate life's milestones than in your own home. Your Elkridge home will amaze your guests with its high-end features that are common in these properties, like media rooms, home offices, and bonus spaces. Some of the most extravagant homes have show-stopping amenities, like home theaters.
Although Elkridge is the oldest settlement in Howard County, many of the homes have been built in the last 20 years, so you can expect them to have trendy interiors and modern designs.
Elkridge homes for sale are perfect for growing families who value spacious rooms. Many homes in the area have four or more bedrooms and bathrooms, so every resident has their own personal space. Arguably, one of the best parts of these homes is their impressive backyards. They usually have large yards where kids can run around and play. They also make great spots to host barbecues during the summertime.
In addition to the single-family homes, Elkridge real estate has trendy townhouses for homebuyers who are looking for more compact living spaces. Although these types of homes are modest in size, they have unbeatable amenities, like full-sized kitchens, ensuite bathrooms, and walk-in closets.
Elkridge is filled with tons of incredible amenities that make it an extraordinary city. Keep reading about these amenities below, or find out how you can make this amazing place your home by reaching out to one of the local Northrop Realty agents.
Elkridge Community Activities and Amenities
Founded in 1733, Elkridge is the oldest settlement in Howard County. It has a prosperous history boasting career industries such as pig-iron forging, basket weaving, paper milling, and cotton milling. The city preserves its history through buildings and architecture, like the renowned Thomas Viaduct.
Now, the city is known for its family-friendly vibe and its abundance of parks and green spaces. No matter where you live in Elkridge, you'll be close to a community park or playground, so kids always have the opportunity to get outside and play.
One of the area's most loved parks is Patapsco Valley State Park. This gorgeous, forested space is the best place in the city to go hiking. There are scenic trails that wind around trees and streams.
Rockburn Branch Park is another great place to go to find hiking trails along creeksides. This park also has a disc golf course, a playground, and local sports fields. Other community parks include:
Troy Park
Long Reach Park
Blandair Regional Park
This community is also home to top-rated golf courses that are welcoming to players of all skill levels. They have just the right amount of sand bunkers and ponds to make the game challenging, yet fun.
Living in Elkridge, MD
One of the reasons why Elkridge is so popular for families is that the city is filled with top-rated schools that guarantee quality education. There's a range of public and private schools that have an average of one teacher for every 15 students, so children get plenty of one on one time.
While this city is great for children, it's excellent for working adults. Commuting to work from Elkridge is not a big hassle with Baltimore only a 25-minute drive away. There are also tons of career opportunities in Elkridge in industries like business, education, and health care.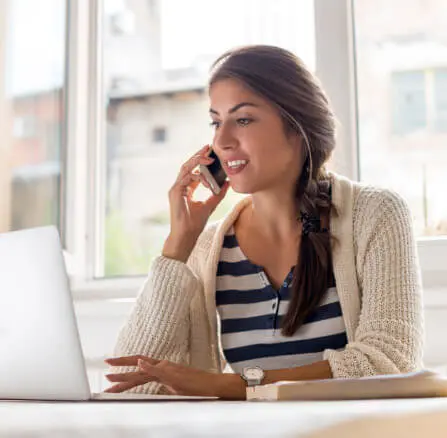 Get in touch!
For information about any of our properties, selling your home, or questions about our brokerage, please don't hesitate to contact us today!
Featured Areas In Howard County

Start searching for your dream home
now.
When it comes to convenience, our site is unparalleled. Whether you're in the comfort of your home, or on the go. Our site works flawlessly on multiple devices so you can find the information you need.
Start Search