Glenelg Real Estate Stats
| | |
| --- | --- |
| Average Price | $1.4M |
| Lowest Price | $1.3M |
| Highest Price | $1.5M |
| Total Listings | 2 |
| Avg. Days On Market | 94 |
| Avg. Price/SQFT | $316 |
Property Types (active listings)
Browse Glenelg Real Estate Listings
Glenelg, Maryland Community Information
Ambiance and accessibility have contributed to Glenelg's rapid growth over the past few years. Glenelg's proximity to Route 97 and I-70 provides easy commuting for lawyers, insurance agents, and business executives working nearby. People who enjoy quiet surroundings will appreciate the peacefulness Glenelg offers.
The surrounding communities include the following: Ellicott City to the east, Columbia to the southeast, and Highland and Clarkesville to the south.
There are several shopping plazas located in Glenelg offering a variety of retail shops offering residents an opportunity to stay local for their necessities. Even though Glenelg is a small community, you will find a big selection of restaurant cuisine including, Italian, pub fare, Indian, Japanese, Mexican, and American favorites.
Of course, Glenelg is located close to a number of great communities, which offer even more shopping, dining, and entertainment opportunities.
More About Glenelg Real Estate
Glenelg homes for sale are mainly large single-family homes situated on large lots. Home styles you vary from ranchers, and colonial homes, to large chalet style homes and farmhouses. There are some larger apartment buildings which provide an alternative for those seeking a smaller pace to call home.
Many of Glenelg's current residents were attracted by the "space" available. If you're looking for a house with neighbors close but not too close Glenelg is the place for you. Homes in this community offer sizable front and backyards, which are perfect for the kids to play in and the dog to run around on.
Luxury homes in Glenelg may feature additions, but more commonly feature several bed and bathrooms, high-end finishes, pools, and outdoor living spaces. Residents often have excellent landscaping and mature trees, and fences are often not a concern.
Glenelg History
History of this area dates back to the first Howard County settlers in the early 1700s. "Glenelg" got its name from General Joseph Tyson and his wife, who were expanding what would be known as Glenelg Manor. "Glenelg" is a palindrome.
The community would continue to expand over the next two hundred years. However, most of Glenelg's residents do not work in the area, and instead commute elsewhere.
Glenelg School Information
Glenelg Country School - Independent school for students age 2 through grade 12
Glenelg High School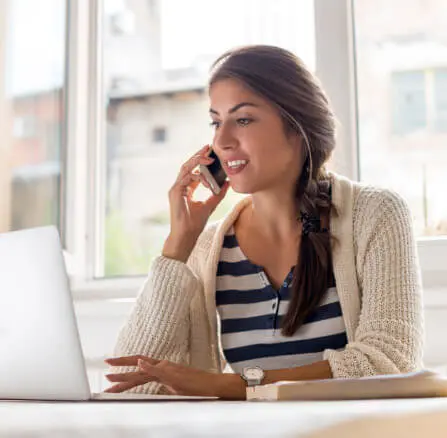 Get in touch!
For information about any of our properties, selling your home, or questions about our brokerage, please don't hesitate to contact us today!
Featured Areas In Howard County

Start searching for your dream home
now.
When it comes to convenience, our site is unparalleled. Whether you're in the comfort of your home, or on the go. Our site works flawlessly on multiple devices so you can find the information you need.
Start Search