Glenwood Real Estate Stats
| | |
| --- | --- |
| Average Price | $637K |
| Lowest Price | $4.5K |
| Highest Price | $1.5M |
| Total Listings | 15 |
| Avg. Days On Market | 20 |
| Avg. Price/SQFT | $173 |
Property Types (active listings)
Browse Glenwood Real Estate Listings
More About Glenwood Real Estate
One of the most alluring parts about Glenwood real estate is its large properties and homes. Sometimes, you can find lots that are over an acre in size, leaving plenty of room for horses or farmland. Most of the homes in the area boast four or more bedrooms, making them perfect for growing families. These homes allow everyone in the household to have their own private space.
Much of the real estate in the area consists of colonial-style houses that have brick exteriors and shuttered windows. Some of the most charming ones have front porches that you can outfit with benches and chairs. Homes in this area truly embody the all American dream.
Among all the modest ranchers and split-level homes are the luxurious estates that are scattered around the town. These homes oftentimes have spectacular features and details, like hardwood flooring and wainscoting, that set the standard for craftsmanship. Upon entering these places, you'll be amazed by their sophistication and elegance. You can expect to find archways between rooms and coffered ceilings in formal spaces.
Luxe homes like these make a statement that your guests and visitors won't be able to ignore. They are the perfect places to host holiday dinners and family get-togethers with their spacious living rooms and eat-in kitchens. The kitchens are typically equipped with the highest quality appliances that make cooking gourmet meals a breeze.
The best part about homes with large properties is that they oftentimes have impressive backyards. You can expect many Glenwood homes for sale to have stone decks where you can host barbecues in the summertime. Many places also have custom swimming pools and hot tubs that make your home feel like a five-star resort.
Whether you're looking for a more modest place or an acre of land, Glenwood real estate has what you need. The options are nearly endless when it comes to buying a home in this town.
Glenwood is filled with tons of incredible amenities that make it an extraordinary city. Keep reading about these amenities below, or find out how you can make this amazing place your home by reaching out to one of the local Northrop Realty agents.
Glenwood Small Town Living
Glenwood is located in Howard County, at the midpoint between Baltimore and Frederick. Glenwood is a small town of fewer than 4,000 residents. Since the town is quaint, the community is tight-knit. This is the kind of place where you can walk down the street and everyone knows your name.
Glenwood was founded in the early 18th century when the Ridgeley and Warfield families settled the land. They formed large tobacco plantations, which they called "Bushy Park," "Longwood," and "Ellerslie." Although the tobacco fields are no more, the town has kept its sprawling farmlands and green spaces.
Another monumental token of the town's history is the Union Chapel. Built in 1833, this chapel has been listed on the National Register of Historic Places.
Glenwood Activities and Amenities
Glenwood is in a privileged location near tons of great parks and natural spaces. Western Regional Park is one of the most popular park among children and sports-lovers. There are tons of sports facilities, like a soccer field, a baseball diamond, and volleyball courts. There is also a playground and a picnic area.
The most scenic spots near Glenwood are Triadelphia Reservoir and Patuxent River State Park. Both parks are natural areas where pathways and trails are unmarked. Locals love hiking and biking through these parks because of their scenic landscapes. There are so many great activities to do in these parks, including:
Hunting
Fishing
Boating
Horseback riding
Picnicking
All of this is not to mention the various community parks located around local neighborhoods. The town is also home to a top-rated golf course called Cattail Creek Country Club, which attracts tons of visitors to the area.
All of these amenities and activities make this town such a desirable place to live. To learn more about making Glenwood your home, contact one of our local agents today!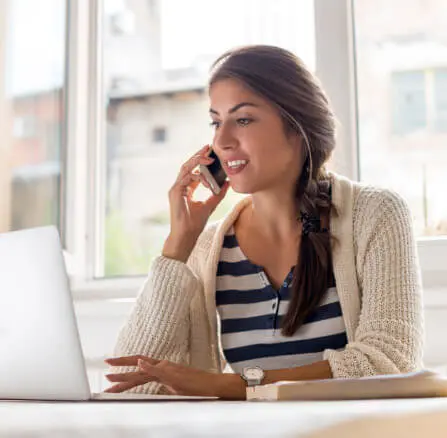 Get in touch!
For information about any of our properties, selling your home, or questions about our brokerage, please don't hesitate to contact us today!
Featured Areas In Howard County

Start searching for your dream home
now.
When it comes to convenience, our site is unparalleled. Whether you're in the comfort of your home, or on the go. Our site works flawlessly on multiple devices so you can find the information you need.
Start Search