Fulton Real Estate Statistics
| | |
| --- | --- |
| Average Price | $1M |
| Lowest Price | $3.6K |
| Highest Price | $2.8M |
| Total Listings | 33 |
| Avg. Days On Market | 72 |
| Avg. Price/SQFT | $257 |
Property Types (active listings)
Browse Fulton Real Estate Listings
Explore Fulton Real Estate
Fulton real estate has a wide variety of single-family homes and townhouses that impress all types of homebuyers. Many of the homes are found down quiet streets and cul-de-sacs where parks are in abundance. Other estates are located in more secluded areas, surrounded by acres of forested and grassy land.
Homes for sale in Fulton will impress you from the moment you first lay eyes on them. Their breathtaking brick exteriors and shuttered windows make them stunning and timeless. You can expect most homes to have impeccable gardens and lawns that give every guest a warm welcome when they arrive at the property.
Townhouses are in abundance in this city, offering homebuyers low-maintenance living options with stylish interiors. Although these places oftentimes conserve space, they feel as though they're substantial in size with their open-concept living rooms and large picture frame windows. These homes have fully equipped kitchens with stainless-steel appliances and granite countertops. You will rediscover your love for cooking in these kitchens!
In addition to all the townhouses found throughout the city, Fulton real estate is rich in single-family homes. You can find large, brick houses on acres of land located just outside of the city. These homes attract large families who enjoy high-end amenities and large outdoor spaces.
Many of these homes have grand foyers with two-story tall ceilings. In some of the most luxurious homes you can find features like wainscoting and crown-moldings. Small details like these put these homes above and beyond the average.
You can typically find estates with impressive amenities, like home offices, media rooms, laundry rooms, and wet bars. These homes are truly built to entertain. One of their best features, though, is arguably their outdoor living spaces. Many of the homes have large stone decks that are outfitted with dining furniture and barbecues. There's certainly enough space to include a hot tub and lounge area if you so desire.
Fulton is filled with tons of incredible amenities that make it an extraordinary city. Keep reading about these amenities below, or find out how you can make this amazing place your home by reaching out to one of the local Northrop Realty agents.
Fulton, MD Community Living
Fulton is a community located in Howard County, Maryland.
Many people are attracted to Fulton for its laid-back lifestyle and suburban charm. This tight-knit community guarantees that when you walk down the main shopping street, you're bound to bump into friends and family along the way.
Although many residents of Fulton commute 15-minutes to Columbia for work, there are plenty of career opportunities right in the city. The top industry careers include scientific and technical services, health care, and public administration.
There are also tons of opportunities for retail businesses around town as the city is filled with quaint shops and cafes. You can sip a cappuccino at one of the many coffee shops or go out for dinner with friends at trendy restaurants and bars.
In addition to all of the dining options in Fulton, the city has an array of boutiques, jewelry stores, and beauty salons in the Maple Lawn area.
Fulton: Amenities and Attractions
One of the most popular spots in Fulton is Maple Lawn Farms where you can find tons of free-range turkeys, as well as fields of sunflowers. This is where many residents pick up their thanksgiving and Christmas birds for dinner. Maple Lawn Farms is a great place to go to spend a day out with your family, and kids will love learning about animals and local agriculture.
Fulton also has easy access to phenomenal hiking trails in and around the city. Patuxent Branch Trail is a popular hike that stretched over 10.4 miles. You can hike or bike along scenic pathways through forested areas and around flowing creeks.
If you don't want to leave the city, there are plenty of local parks and playgrounds around the city's communities. These are great places to go to have picnics outside or play sports with friends from around the community.
With all the incredible amenities located in the city, there's so much to love about Fulton. This is the perfect community for homebuyers of all types!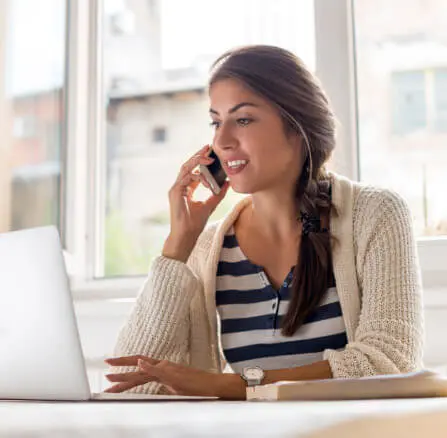 Get in touch!
For information about any of our properties, selling your home, or questions about our brokerage, please don't hesitate to contact us today!
Featured Areas In Howard County

Start searching for your dream home
now.
When it comes to convenience, our site is unparalleled. Whether you're in the comfort of your home, or on the go. Our site works flawlessly on multiple devices so you can find the information you need.
Start Search