Historic homes all have their own unique stories, written from their gently groaning floorboards, up their embellished banisters to their lofty beams. They wear the architectural styles of their ages and breathe the personal tastes of their many inhabitants.
Maryland is known for its rich history and a wealth of well-preserved buildings, and many of those are residential homes, beautifully maintained and enjoyed by residents today. From the grandiose Georgian architecture of the 1700s to brick Federal-style homes built in the 1800s to elegant, turn-of-the-century Victorians, Maryland has a diverse array of these livable time capsules that reflect its rich history.
Communities that are especially noted for their historic homes in Maryland are:
While it's easy to become emotionally attached to a charming Colonial the moment you walk inside, it's important to dig deeper and find out as much as you can about owning a historic home before you buy. So if you want to find out more about buying and owning a historic home in Maryland, read on!
Common Questions About Buying & Owning An Old Historic Home
What Is A Historic Home?
A historic home is a residential building that has been officially recognized for its historic significance. While "historic" can just mean "old", usually the term has a technical definition that varies from area to area. Make sure to ask a relevant authority (like a local real estate agent) about the historic status of a particular home.
Are Historic Homes A Good Investment?
Historic homes can be a very good investment, especially if you're willing to put in some work. Many older homes in Maryland are available at very low prices, but they do require renovation. However, a well-renovated older home can sell for a very high price. You can even secure a specialized loan or grant to do this work if you meet certain criteria.
Historic homes are usually valued because of their age. So, a well-kept historic home may retain its value better than a newer home.
What Are The Benefits Of Owning A Historic Home?
Historic homes can be cheaper, both to buy and own, thanks to various government incentives. Historic homes also have a beautiful charm and aesthetic, as well as an undeniable interest factor. Many historic homes are also located in highly desirable areas, close to fashionable downtown locations.
What Are The Disadvantages Of Owning A Historic Home?
Historic homes can be expensive to restore and maintain. An older structure means some things are more likely to break and require fixing or replacement. Furthermore, older homes are not as energy-efficient or safe as modern homes, so utility bills and insurance may be higher. Also, if your home has an official "historic" status, this may limit the changes that you're allowed to make to the property.
If you're doing renovations according to historic standards, it'll be harder to find a suitable contractor, and the work will likely cost more. You may also find some surprises in older homes which could lead to unforeseen expenses or even potential health issues. That's why getting a qualified home inspector is key, whether you're buying, planning renovations, or simply want to live with some more peace of mind.
Home Inspections For Historic Buildings
While owning a historic home is a romantic, longtime dream for some, the reality is these homes are, well, old. And sometimes along with the classic design sensibilities and craftsmanship comes a myriad of potentially costly issues.
When buying a historic home, you will want to first hire an inspector licensed by the state. They will examine the plumbing, electrical, and other crucial elements of the home and refer you to a professional if a troublesome discovery requires a more detailed review.
Hiring an inspector is also a great investment because they can provide you expert insight not just on the condition of the home, but also any peculiarities that you may not have noticed during the initial walk-through with the realtor.
While every home has its own quirks, many of which may only be visible to a professional home inspector, below are a few issues to watch for that are common to historic homes:
Steel pipes
Old homes can have galvanized steel pipes, which inevitably flake and rust from the inside out. Don't assume steel pipes are in good condition just because they look that way at a glance.
Knob and tube wiring
This wiring system was common in the late 1800s through the mid-1900s. You'll know the home has it because the wires are affixed to the joists of the house by ceramic insulating knobs (see left).
This type of exposed wiring system can be a safety hazard due to hot wires and lack of grounding.
If you do have this type of wiring, the following precautions should be taken:
• Don't put insulation, or any flammable material, in contact with the wiring
• Do not overwork the system - the lack of grounding to dissipate extra load makes this a hazard
• Check wiring for fraying or evidence of work done after the system was set up
Installed properly and not tampered with, knob-and-tube wiring is not a hazard in itself. The downsides are mostly the result of age, and changes made over the years to the rest of the house. As a result, it is recommended that you have this form of wiring removed, upgraded, or at least inspected.
Make sure you get a licensed professional to do the job. And, get your home insurance re-assessed afterward - you might be in for some savings!
Foundation
Historic homes can pre-date many building regulations and rest on substandard foundations. Obvious signs can be a tilted appearance to the home, sloping floors, and humps in doorways. Walk around the home and head down into the basement to look for cracks.
Roof
You should always find out when the last time a roof was repaired or replaced. If you don't know, look for nails and metal flashings that are worn out. A sagging roof is a larger concern. Also, an historic home may have a roofing material like slate, which often has life left in it.
Lead paint
Most homes built before the mid-1970s have paint with varying levels of lead.
When lead paint peels and flakes, the dust created is highly toxic and poses a serious health risk. If your paint is peeling, you should opt for complete abatement.
If your windows frames are also painted with the same paint, you should replace your windows. This is because a small amount of toxic dust is created from the window sliding open and closed in the frame.
If your paint doesn't show signs of damage, encapsulation with special paint products is an option.
Remember to never scrape or sand lead paint without health precautions.
Asbestos
These silicate minerals were present in numerous construction materials from the early 1900s to the 1970s. They are dangerous when they become airborne, so if you plan on renovating or remodeling your historic home, you'll need to have it tested.
Mold
Mold is something to look out for in any home. If you don't smell mold, look for visible signs. If mold spots aren't obvious, look for surface discolorations, bubbling paint, bowed walls or doorways, and other signs that moisture has infiltrated the structure of the home.
Blueprints
Check to see if any blueprints or other existing info on the house is available. This will help you learn more about the home's history. Plus, it can help you find out what the home previously looked like before any modifications may have been made if you plan to restore the home to its original glory.
Historical landmark status
Find out if the home currently has or may qualify for historical landmark status This may help establish tax breaks or even grant money and other funding for rehabilitation projects.
Different areas have different programs, and you may qualify for more than one, so do a thorough search before you get started.
However, the downside that getting an official historic designation will restrict what you can and cannot do when remodeling the home.
Historic Home Inspection - Hire A Professional
This checklist is certainly no substitute for hiring a professional home inspector, and there are more issues beyond those listed that may arise. However, it can help you get a head start on evaluating a home and determining if it's right for you and your family.
Living In A Historic Home
Home design has changed over the years, and fashions come and go, not just for aesthetics, but also for practical design. As such, you may have to adjust to some design quirks in your new historic home, and perhaps let go of some more modern expectations of what a house should have.
Large en-suite bathrooms, open-plan design, and noise-blocking windows may not be an option. Furthermore, you may also find quirks in the wiring, uneven heat distribution, and your evenings being interrupted by mysterious creaks and clanks.
In the long-term, historic homes will require more and frequent maintenance. As a homeowner, you'll have to be a little more vigilant - don't let that suspected leak sit for too long!
On the plus side, you can expect to live in a beautiful area with mature trees, pay lower taxes, and have a home that's the envy of those who drive and walk past. You'll also have some freedom to express your own design and cultural sensibilities, as historic homes tend to benefit from a more eclectic interior design style.
And finally, there is the less measurable benefit of being part of and helping to preserve the history and culture of your community. There is a satisfaction in knowing that you are holding onto something with a story, and knowing that you did your part in telling it.
So, make sure to browse the historic homes listed below. And for more information or to get in touch with one of the experienced Maryland realtors at the Creig Northrop Team of Long & Foster, contact one of our area offices.
View Historic Homes in Maryland Below...
Historic Homes
Click the links below to sort results by price range.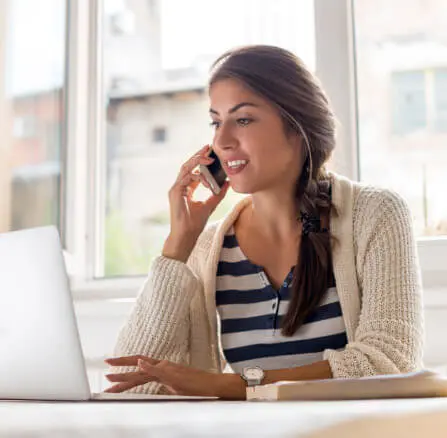 Get in touch!

For information about any of our properties, selling your home, or questions about our brokerage, please don't hesitate to contact us today!

Posted by Northrop Realty on