Elkton Real Estate Stats
| | |
| --- | --- |
| Average Price | $283K |
| Lowest Price | $39.9K |
| Highest Price | $575K |
| Total Listings | 5 |
| Avg. Days On Market | 173 |
| Avg. Price/SQFT | $107 |
Property Types (active listings)
Search Elkton Real Estate Listings
Elkton Properties and Real Estate
The town of Elkton is the county seat for Cecil County and is located right on the Elk River, which flows into the bay. Elkton touches the Maryland-Delaware border, with Glasgow right on the other side. Other communities in the nearby area include Elk Mills and Childs to the north, North East to the west, and Arundel and Chesapeake City to the south.
As of 2021, the population of Elkton sits at roughly 15,800—almost doubling since the 90s.
Elkton sits just below the I-95 (John F Kennedy Memorial Highway), which connects Delaware with Baltimore city. Highway 40 runs right through Elkton, and goes through communities such as Havre De Grace, Aberdeen, and Rosedale, before also ending in Baltimore. Other major roads include Maryland Route 213 (Bridge Street / Augustine Herman Highway), Main Street, and Maryland Route 279 (Elkton Road).
Real Estate in Elkton, MD
If you're considering a home in Elkton, know that this area doesn't always have an abundance of listings. Real estate here is competitive, and is comprised primarily of single-family homes, although there are a selection of townhomes in the north end of the community. These townhomes sell very quickly.
For those searching for an older, more historic home, then Elkton is a great choice. There are properties here that area as old as the very early 1900s. Generally, all homes (whether historic or new construction) keep a similar aesthetic, choosing between classic red brick exteriors or clean siding. There is also quite a bit of choice between 2-story and Bungalow options.
Homes for sale in Elkton are listed at more affordable price points that some of the surrounding areas. The properties in Elkton have a lot of character and charm, and sit on quiet residential streets. Many of the homes are given ample front and back yard space, specifically those located in the south end of the town. As a result, it is not uncommon for homes to have pools in the back yard.
As this is a historic town, homes do not always have the latest upgrades, such as marble countertops or pot lights. However, what they do have is something special! If you're searching for a home to renovate just the way you want, Elkton may just be the perfect option for you.
There are also sometimes vacant land listings available. If renovating an older home is not what you're looking for, then you might consider building your property or expanding your business in the beautiful town of Elkton.
Elkton, MD History
Once named "Head of Elk", the area of what is now Elkton was settled originally by Swedish explorers in the late-17th century. Its prime location right on the river was one of the reasons why people chose to build a community here.
After the Revolutionary War, the town was officially named Elkton. Later on, in the 1920s and 30s, the town was the site of many quick marriages, as restrictive marriage laws had not come into effect in this part of the state. As a result, many people (including some well-known celebrities) eloped to Elkton.
Elkton has ten locations listed on the National Register of Historic Places.
Elkton: Highlights and Attractions

Because of its rich history, Elkton is not only home to historical sights, but so much to see and do. In the center of the town is The Historical Society of Cecil County. Elkton also has its own public golf course, Patriots Glen National Golf Club, found in the north section of the town.
As well, although being mainly residential, Elkton also has a large shopping center (Big Elk Shopping Center), which is where residents and visitors will find grocery stores, restaurants, auto service shops, and much more. This is located right off Highway 40.
The town's two large parks, Meadow Park and Marine Park, are centrally-located, and is where you'll find a a basketball court, volleyball court, playground, open fields, tennis courts, a boat ramp, and the Eder Park Baseball Fields.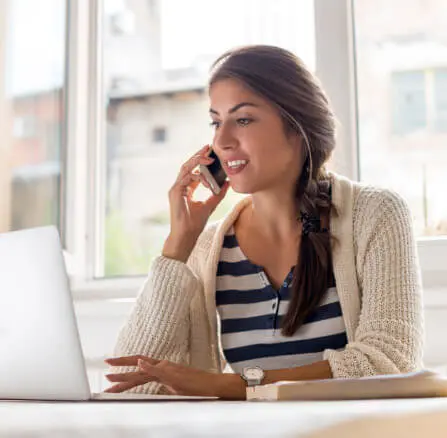 Get in touch!
For information about any of our properties, selling your home, or questions about our brokerage, please don't hesitate to contact us today!

Start searching for your dream home
now.
When it comes to convenience, our site is unparalleled. Whether you're in the comfort of your home, or on the go. Our site works flawlessly on multiple devices so you can find the information you need.
Start Search