Cecilton Real Estate Stats
| | |
| --- | --- |
| Average Price | $406K |
| Lowest Price | $2.3K |
| Highest Price | $700K |
| Total Listings | 5 |
| Avg. Days On Market | 651 |
| Avg. Price/SQFT | $1 |
Property Types (active listings)
Search Cecilton Real Estate Listings
Cecilton Properties and Real Estate
Cecilton, found in the heart of Cecil County, is just a short drive away from the Maryland-Delaware border. To the north is the waterfront community of Hack Point, to the east is the community of Warwick, to the south is Fredericktown, and to the west is Earleville.
This small town prides itself on being warm and welcoming. In fact, its motto is, "The Way Life Should Be." With beautiful properties and ease of travel, many have made this charming town home.
The population of Cecilton, as of 2021, is roughly 675. The town saw increased population growth in the year 1999, and then again in the year 2010, although it has remained steady since.
Cecilton is found at the intersection of Maryland Route 213 (Bohemia Avenue) and Maryland Route 282 (Main Street). The former connects Cecilton with Chesapeake City and Fredericktown, while the latter connects Cecilton with White Crystal Beach, Earleville, and Warwick.
Real Estate In Cecilton, MD
Real estate in Cecilton is competitively priced, however properties are never listed for long. Home buyers searching for beautiful, older properties with a lot of charm should consider purchasing real estate in this town.
On the town's two major roads (Main Street and Bohemia Avenue), you'll find a number of homes, which allows for residents to easily travel to the center of the community. Sometimes, this is just steps away. Many of the town's older properties are found here, and you'll see a lot of Victorian influences in their architecture. Shuttered windows, siding, and large porches with trim are some of the popular styles in Cecilton.

Of course, you'll also find some newer properties for sale, but price stays relatively the same regardless of when a home was built. Newer homes tend to leave behind the flourishes and stick to a more typical suburban architectural style. And while the majority of the homes for sale in Cecilton are multi-story, there are a good number of bungalows throughout the town.
For those looking to build their dream home, vacant lots in Cecilton come up on the real estate market quite often. The town is undergoing expansion, as well, with the development of subdivisions in the north part of the Cecilton.
Cecilton History
The town of Cecilton was incorporated in 1864, but its history dates back over two hundred year prior. Augustine Herman, a Bohemian explorer, had settled in America in 1633, and had quested for years to build a town in his friend's, Cecilius Calvert, name.
Now Cecilton is a quaint town with a lot of promise. It is also home to a small Amish community.
Cecilton: Highlights and Attractions
In the town's center, defined by the crossroads of Main Street and Bohemia Avenue, residents will find the town's local shops and stores. These small businesses are well-loved by the community, and include a mechanic, gas station, a bank, a hardware store, and more.
Cecilton also has a post office and a volunteer fire department. The Town Hall building is located on West Main Street, as well as Cecilton Elementary School. On East Main Street, you'll find the Cecilton Community Center and the Cecilton Branch Library. Cecilton Park is a large community green space with several baseball diamonds and tennis courts, right behind the library building.
Residents of this small town tend to travel outside of the community for more options. The waterfront communities of White Crystal Beach and Hack Point are easy to travel to. Cecilton is also located just 6 miles from the Delaware border, so it's easy to explore beyond.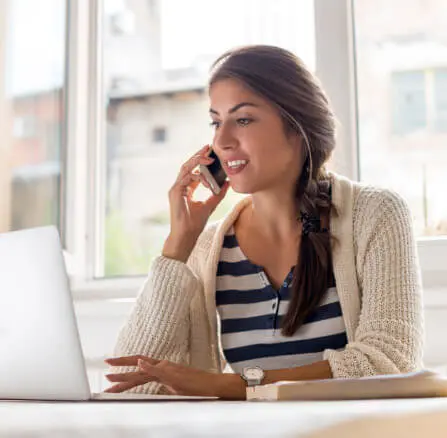 Get in touch!
For information about any of our properties, selling your home, or questions about our brokerage, please don't hesitate to contact us today!

Start searching for your dream home
now.
When it comes to convenience, our site is unparalleled. Whether you're in the comfort of your home, or on the go. Our site works flawlessly on multiple devices so you can find the information you need.
Start Search