Port Deposit Real Estate Stats
| | |
| --- | --- |
| Average Price | $251K |
| Lowest Price | $1.3K |
| Highest Price | $500K |
| Total Listings | 2 |
| Avg. Days On Market | 45 |
| Avg. Price/SQFT | $61 |
Property Types (active listings)
Search Port Deposit Real Estate Listings
Port Deposit Properties and Real Estate
The riverside town of Port Deposit is found in Cecil County, about 10 miles south of the Maryland-Pennsylvania border. It is located nearby several communities, including Woodlawn to the northeast, Perryville to the south, and Havre De Grace just across the Thomas J. Hatam Bridge.
Well-known for its historic buildings, Port Deposit is home to gorgeous properties, many of which are tucked away into the rolling green hills surrounding the town center.
The population of Port Deposit, Maryland sits around 615 people, as of 2021. Post-2020 has seen a slight population decline, but generally it has remained quite steady over the years. This town attracts many from all over the state for its stunning scenery and famous historic district.
Port Deposit has a prime location right on the Susquehanna River. It can be accessed via the Jacob Tome Memorial Highway, which winds all the way up north to Rising Sun. Other main roads in the community include Main Street and Bainbridge Road. The latter connects to Perrylawn Drive, which will take you to Perryville.
Real Estate in Port Deposit
As Port Deposit is a historic town, many of the homes in the area are older properties. Uniquely charming, these homes offer homebuyers something a little bit different. In regards to architectural design, Port Deposit historic homes are built in a few traditional styles, but mostly cottage.
There are, however, some very exclusive Victorian and Colonial properties, and these typically go for higher price points. Found in the center of the town, on Main Street, residents can easily get around to all of the area's amenities. Some homes even have desirable waterfront views. Homes such as these generally go for higher prices, but that is to be expected.
When it comes to home interiors, some homes (even the historic properties) require a bit of renovation or upgrades. If you're searching for an incredible project, revitalizing a home in Port Deposit might just be for you! Of course, the town has upgraded homes, too.
Although the real estate market is mainly single-family homes, there are also small condo and townhome complexes within the town. These properties are built in a traditional style to match the historic architecture of the town, but their construction dates typically sit around the 90s and early-2000s. Port Deposit has even a few waterfront condos that offer spectacular views of the river.
Port Deposit History
While history of this area dates back to the early-1600s, the bridge to cross the Susquehanna River (to what is now Port Deposit) would not be built until the early 19th century. The bridge in question was constructed by the Port Deposit Bridge Company, and the town was officially incorporated in 1824.
The town's main industries were granite mining, as well as fabrication and construction. Now it is a quiet, peaceful riverfront town. The entirety of Port Deposit is listed on the National Register of Historic Places, as well as four other sites.
Port Deposit: Highlights and Attractions
Port Deposit attracts many year-round to visit its beautiful sights and attractions. Its downtown area is accessed by the Jacob Tome Memorial Highway. The man himself had once lived in the town, and had built a large estate and the The Tome School⁠—now on the National Register of Historic Places.
Downtown (Main Street), you'll find the Paw Paw Museum (also a historic building) that was once a church, located in between residences. This area also has a playground for the kids, a basketball court, and several small, local businesses and restaurants. There are two marinas in Port Deposit: Tome's Landing Marina (in the town center) and Rock Run Marina (located upriver). Visitors and residents enjoy walking along the boardwalk and spending time at Marina Park. There are three churches located in Port Deposit.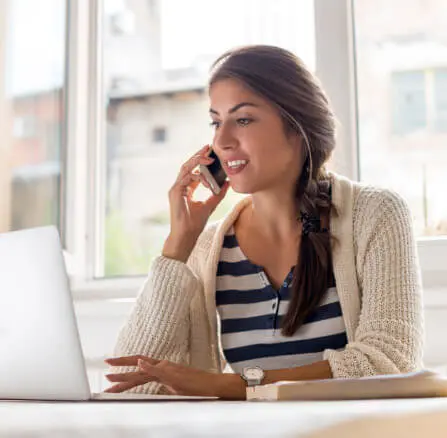 Get in touch!
For information about any of our properties, selling your home, or questions about our brokerage, please don't hesitate to contact us today!

Start searching for your dream home
now.
When it comes to convenience, our site is unparalleled. Whether you're in the comfort of your home, or on the go. Our site works flawlessly on multiple devices so you can find the information you need.
Start Search