White Crystal Beach Real Estate Stats
| | |
| --- | --- |
| Average Price | $87.2K |
| Lowest Price | $56K |
| Highest Price | $143K |
| Total Listings | 3 |
| Avg. Days On Market | 100 |
| Avg. Price/SQFT | $122 |
Property Types (active listings)
Search White Crystal Beach Real Estate Listings
The History Of White Crystal Beach
Founded at the site of Reybold's Wharf in the mid 1930s by husband and wife Alfred Ernest Green & Ethel Pearsey Green, White Crystal Beach has quite the intriguing history.
Prior to creating the summer-only, private rental resort nestled on Elk River, the Green family had owned a small amusement park and a traveling carnival in Charlestown, Delaware, New Jersey, Wilmington, Penns Grove, and Maryland.
Once at White Crystal Beach Resort, the Green family erected a dance hall, a bowling alley, bathhouses, and even a tattoo parlor! Building on their past endeavors, they also introduced an antique merry-go-round that was used as part of their traveling carnival, as well as a children's amusement park with rides. They also built a couple dozen wood cottages to be used by visitors and vacationers alike.
Eventually, Ernest and Ethel had their son Kenneth Green and daughter Ella Green take over the concessions and business management. Their seven grandchildren soon joined afterwards, however nowadays son Kenneth Green primarily manages the place.
Discover White Crystal Beach Real Estate
The real estate market in White Crystal beach offers homes at a selection of prices, from affordable to luxury listings. You'll often find from 1 bedroom 1 bathrooms units, to more spacious spots with 4 bedrooms and 4 bathrooms, for example.
As White Crystal Beach is a small community, spacious lots with plenty of acreage are harder to come by.
While the home's architectural styles vary, they manage to still share a coastal vibe.
White Crystal Beach Lifestyle
Today, the community of White Crystal Beach boasts a wider selection of homes than in the past and offers residents a quiet, yet thriving area with stunning seaside views.
What drew visitors from the 1930s & 1940s continue to attract people to this day – from the quaint marina, to the walkable small streets, to the scenic beach, and cool coastal breezes.
There's much to be enjoyed when you call White Crystal Beach home.
Amenities Abound In White Crystal Beach
While there's plenty of fun to be had in White Crystal Beach, these are a few spots especially worth visiting.
At this local bar, you'll find great weekly specials featuring expertly crafted cocktails, such as the peanut butter cinnamon martini, and tasty treats like the jumbo Bavarian Pretzel.
Famous for their Philly-style food, Annie's Sunset Cafe has a selection of mouthwatering meals. From cheesesteaks, to hoagies, to double burgers & more you'll come for the views but stay for the food!
Located on a peninsula in Cecil County, Elk Neck State Park isn't actually in White Crystal Beach, but it's close enough that it still warrants a visit. With over 2,300 acres of land, you'll find varied landscapes including heavily wooded areas, marshlands, white clay cliffs and scenic sandy shorelines.
Whether you'd like to have a picnic, get out in the water for a swim, or try your hand at kayaking, the opportunities for fun are endless at Elk Neck State Park!
Today, just like the 1920s, the open water, cool sea breeze and scenic views continue to draw people to wonderful White Crystal Beach. To explore the area's real estate, connect with the professionals at Northrop Realty today!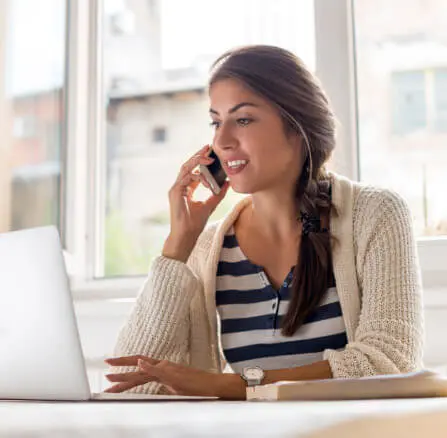 Get in touch!
For information about any of our properties, selling your home, or questions about our brokerage, please don't hesitate to contact us today!

Start searching for your dream home
now.
When it comes to convenience, our site is unparalleled. Whether you're in the comfort of your home, or on the go. Our site works flawlessly on multiple devices so you can find the information you need.
Start Search