Cecil County Real Estate Stats
| | |
| --- | --- |
| Average Price | $551K |
| Lowest Price | $950 |
| Highest Price | $10M |
| Total Listings | 482 |
| Avg. Days On Market | 173 |
| Avg. Price/SQFT | $317 |
Property Types (active listings)
Search Cecil County Real Estate Listings
Click the links below to sort results by price range.
Cecil County Area Information
Cecil County is located in the northeastern corner of Maryland, bordering Pennsylvania (to the north) and Delaware (to the east). The southern border is marked by the mouth of the Sassafras River. Moving north, the border is broken up by the mouths of the Elk, Bohemia, and North East Rivers, before connecting with the Susquehanna River which connects to the northern border with Pennsylvania.
The county seat of Cecil County is the town of Elkton, which is approximately one hour northeast of Baltimore and southwest of Philadelphia.
Cecil County's neighbors in Maryland are Harford County to the west and Kent County to the south. In Delaware, the neighboring county is New Castle County.
Main transport routes through Cecil County include the Interstate-95 (connecting Baltimore and Philadelphia), and U.S. Routes 1, 40, 222, and 301.
Cecil County Real Estate
Cecil County provides a wealth of real estate and property options. For buyers looking for beautiful surroundings, conveniently placed between major urban centers, and an abundance of farmland, Cecil County is ideal.
Homes in Cecil County typically follow a range of traditional and colonial styles. Common features include vinyl siding, exterior shutters, wide porches, and dormer windows. Also common are mid-century suburban designs including ranch and garrison homes with brick foundations and split-level garage layouts.
Most of these properties feature on generous lots with mature trees and lush lawns. Affordable homes with a lot of space are the order of the day in the Cecil County residential market.
Cecil County is also a growing area. As such, there are many new homes available on the market. New homes for sale in Cecil County offer classic traditional styles and finishes, with the best in modern interiors and conveniences. These new homes offer move-in-ready or custom options, and low-maintenance and energy efficiency once you move in.
Custom Home Builders In Cecil County MD
There are many benefits to building your own custom home in Cecil County. To do so, you'll want to work with the best professionals in the business. To get you started, check out these custom home builders in Cecil County:
Cecil County Land For Sale
Cecil County has approximately 346 square miles of land. The county includes the shores of the Chesapeake Bay to the southeast, and multiple rivers including the Chesapeake and Delaware Canal which connects to the Delaware River in the east.
Topographically, Cecil County consists of a generally rolling landscape that is flatter to the south and more hilly to the northwest. Cecil County is transitional between the Piedmont Plateau in the north and the Atlantic Coastal Plain in the south.
The majority of Cecil County is rural, with a well-established agricultural sector. As such, any farmer in the area can expect excellent commercial support, services, and infrastructure.
Cecil County Attractions & Amenities
Officially organized in 1674, Cecil County is an area steeped in national history with many areas of historical interest and locations in the National Register of Historic Places. Any history buff will delight in visiting the sites where battles took place or famous figures visited. For example, the area was visited by famous explorer John Smith (in 1608) and George Washington.
Natural attractions include, of course, the many bays, coves, inlets, and shores associated with Chesapeake Bay and the rivers that drain into it. There are also a number of parks and nature reserves like the Elk Neck State Park, Elk Neck State Forest, and Fair Hill Natural Resource Management Area.
There are many locations in Cecil County that host popular events, including fairs, horse races, games, and more.
Cecil County has many good "quality of life" features as well.
Easy access to local airports, Delaware Amtrak stations, and DART Transit Busses
Two high schools in Cecil County are nationally ranked by US News & World Report
Other Counties In Maryland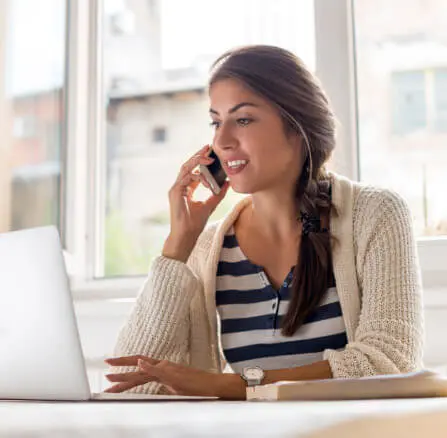 Get in touch!
For information about any of our properties, selling your home, or questions about our brokerage, please don't hesitate to contact us today!

Start searching for your dream home
now.
When it comes to convenience, our site is unparalleled. Whether you're in the comfort of your home, or on the go. Our site works flawlessly on multiple devices so you can find the information you need.
Start Search