Catonsville Real Estate Statistics
| | |
| --- | --- |
| Average Price | $401K |
| Lowest Price | $75K |
| Highest Price | $850K |
| Total Listings | 74 |
| Avg. Days On Market | 33 |
| Avg. Price/SQFT | $230 |
Property Types (active listings)
Browse Catonsville Real Estate Listings
Click the links below to sort results by price range.
Learn More About Catonsville, MD
Catonsville is a residential community located 15 minutes west of Baltimore in the state of Maryland. The northern end of Catonsville is near the I-695 and I-70 intersection, and the I-695 runs through the northeastern portion of Catonsville.
Catonsville has the typical profile of a college town, given that it is home to much of the University of Maryland's campus. Many students and university employees call Catonsville home.
Directly west of Catonsville is Ellicott City, accessible along Frederick Road which runs through the area from east to west. The southern to northwestern boundary of Catonsville is defined by the winding Patapsco River.
Catonsville also has its own historic CBD located around the intersection of Frederick Road and Ingleside Avenue.
Catonsville consists of a number of well-established and newer neighborhoods like Academy Heights, College Hills, Colonial Gardens, Ingleside, Paradise, Summit Park, Westchester, Western Hills, Westview Park, Winters Lane, Woodbridge Valley, Oak Forest Park, Arden Parke, Thistle, Ridgeway, Catonsville Heights, Belmont, Harristown, and Windwood.
Catonsville Real Estate
Catonsville has many affordable suburban homes. These range from large Colonials, with symmetrical facades arrayed with identical sash windows and exterior shutters, to charming mid-century cottages and ranchers finished in red brick or vinyl siding. For most of these homes, generous yards with mature trees, and finished basements and loft spaces are common features.
Expect many homes with cozy fireplaces, wood floors, and smaller traditional kitchens. A great many of the homes in Catonsville have side, rear, or on-street parking; elevated porticos with awnings, dormer windows, and the occasional split-level, garrison, or sugar box design.
Most of the homes in Catonsville are mid to small-sized single-family homes. However, there are a few townhome communities and apartment homes as well, particularly near the University of Maryland.
Catonsville Attractions and Amenities
Catonsville has an excellent array of community features that make it a desirable place to live. For example, the western-to-southern boundary of Catonsville is marked by the Patapsco River, and the valley through which it runs is home to a large space of preserved parks and woodland.
This park, known as the Patapsco Valley State Park, covers over 30 miles and 16,000 acres of land, with an abundance of trails and recreational facilities.
There's also the previously mentioned historic main street or downtown of Old Catonsville, with many charming cafes, stores, and restaurants. For more upscale or every-day shopping, there are the many commercial options along Route 40, the Baltimore National Pike. Here residents and visitors can access the Westview Mall with many big-box stores and dining options.
Of course, the University of Maryland is another highlight, as is the Community College of Baltimore City. These institutions help to elevate the standard of education in Catonsville, making it a great place for students.
Other attractions in Catonsville include:
The Streetcar #8 and Trolley #9 Trails.
The annual 4th of July Parade
Benjamin Banneker Museum
Spring Grove Alumni Museum
Joseph Beuys Sculpture Park
Catonsville is also known for its thriving theatre scene, with many historic theatres and concert halls.
Catonsville, MD Frequently Asked Questions
How far is Catonsville MD from Baltimore MD? Catonsville is approximately 15 minutes or 8 to 9 miles from downtown Baltimore.
What county is Catonsville MD? Catonsville, MD is located in Baltimore County.
What is the zip code for Catonsville Maryland? Catonsville, MD encompasses three ZIP codes: 21228, 21229, and 21250.
What is the population of Catonsville Maryland? The population of Catonsville is approximately 45,000 people.
When was Catonsville founded? Catonsville was never officially founded, although the first European settlement was in 1729 and the community was named "Catonsville" in the 1830s.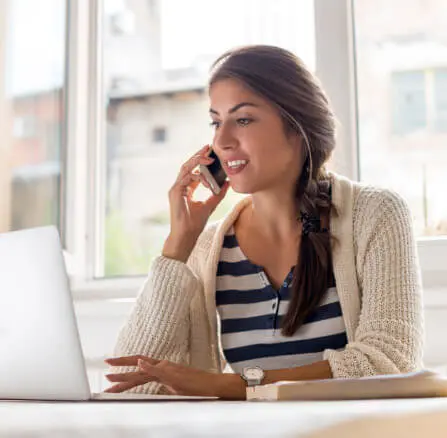 Get in touch!
For information about any of our properties, selling your home, or questions about our brokerage, please don't hesitate to contact us today!
Featured Areas In Baltimore County

Start searching for your dream home
now.
When it comes to convenience, our site is unparalleled. Whether you're in the comfort of your home, or on the go. Our site works flawlessly on multiple devices so you can find the information you need.
Start Search