Perry Hall Real Estate Statistics
| | |
| --- | --- |
| Average Price | $434K |
| Lowest Price | $150K |
| Highest Price | $800K |
| Total Listings | 21 |
| Avg. Days On Market | 103 |
| Avg. Price/SQFT | $213 |
Property Types (active listings)
Browse Perry Hall Real Estate Listings
Perry Hall Properties and Real Estate
Perry Hall is a quaint suburb of Baltimore, found in Baltimore County. Located about 30 minutes northeast of the city, this census-designated place has become a great alternative for families. Other surrounding communities include Kingsville to the north, White Marsh to the east, Overlea to the south, and Carney to the west.
As of 2020, the population of Perry Hall, Maryland sits at around 28,000, and has remained relatively the same for the past decade.
This suburbs sits along the U.S. Route 1 (Belair Road), which runs right through the community. It winds all the way through Maryland from the Pennsylvania border all the way to Baltimore City. Other main roads in Perry Hall include Ebenezer Road, Silver Spring Road, and White Marsh Boulevard (which leads into the neighboring community of White Marsh). Just south of Perry Hall is the Baltimore Beltway.
Real Estate in Perry Hall, MD
This small community presents a good alternative to big-city living, while also providing residents with all the amenities that one could require. Real estate in Perry Hall is a mixture of single-family homes and modern townhomes, many of which are new are fairly recent construction.
Perry Hall is perhaps most well-known for its quiet, residential streets. Homes for sale in Perry Hall are on the larger side (in comparison to closer to the city). And while many homes in the area are new, many of the properties keep a beautiful, almost historic aesthetic, with red brick exteriors and shuttered windows.
One of the definite features of the new homes for sale, aside from being a more affordable option than the downtown core, is the fact that many have clean, sleek, modern interior upgrades. Whether you're in the market for a townhome, condo, or single-family residence, Perry Hall homes feel luxurious.
In regards to single-family properties, there are both 2-story and Bungalow options available in the many residential neighborhoods. Townhomes, however, are particularly popular as they are centrally-located, modern, and have great square-footage—often with multiple bedrooms and bathrooms.
Perry Hall, MD History
The area of Perry Hall was originally inhabited by Indigenous peoples, before European colonizers settled in Maryland. The first settler to purchase land, which would later become part of Perry Hall, was a plantation-owner named Harry Dorsey. This happened in the late 18th century.
What is now Perry Hall was once known as "Germantown." The switch was made after the second World War, wherein the Perry Hall Improvement Association was established. From then on, great efforts were made to expand the community, especially by the 60s, and again in the 90s.
Perry Hall: Highlights and Attractions
Many of the shops and restaurants in Perry Hall are located along Belair Road. This includes a large complex in the center of the community, which houses grocery stores, restaurants and cafes, and both large chain and local businesses. Further along the road is the Perry Hall Shopping Center.
There are also a number of schools in the area: Perry Hall Elementary School, Seven Oaks Elementary School, Perry Hall Middle School, and Perry Hall High School. The latter backs onto a large green space.
Because of its location, residents of Perry Hall can easily travel around the surrounding communities, and Baltimore itself. Travelling north will yield more rural areas, which are great for mountain bikers, hikers, fishers, and boaters to enjoy.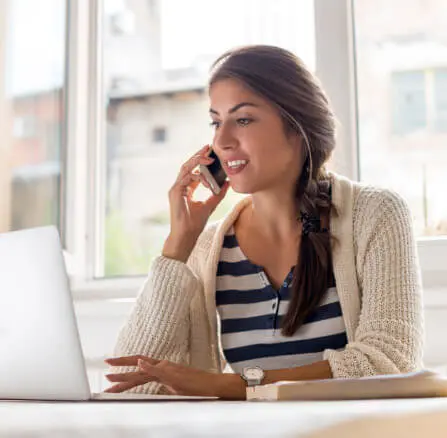 Get in touch!
For information about any of our properties, selling your home, or questions about our brokerage, please don't hesitate to contact us today!
Featured Areas In Baltimore County

Start searching for your dream home
now.
When it comes to convenience, our site is unparalleled. Whether you're in the comfort of your home, or on the go. Our site works flawlessly on multiple devices so you can find the information you need.
Start Search