Owings Mills Real Estate Stats
| | |
| --- | --- |
| Average Price | $663K |
| Lowest Price | $16 |
| Highest Price | $7M |
| Total Listings | 167 |
| Avg. Days On Market | 110 |
| Avg. Price/SQFT | $187 |
Property Types (active listings)
Owings Mills Real Estate Listings
More About Owings Mills Real Estate
Homes for sale in Owings Mills are highly sought-after by first-time homebuyers and young professionals for their beautiful architecture and reasonable prices. Much of the real estate consists of colonial-style homes and brick ranchers that charm every homebuyer at first glance. Since Owings Mills is located outside of the big city, prices are relatively inexpensive, so owning a home can be more than just a dream.
Many homes have impressive features, like hardwood flooring and spacious interiors. Entertaining is made easy in these homes with their open-concept living spaces and eat-in kitchens. High-end appliances and granite countertops in the kitchens will make you fall in love with hosting dinner parties all over again.
What attracts so many homebuyers to Owings Mills are the home sizes. Homes typically have three or more bedrooms and bathrooms, making them ideal for growing families. Most rooms in these homes have stunning picture frame windows that add splendor to the charm of the homes.
For homebuyers who are looking for low-maintenance places, Owings Mills real estate has tons of townhouses on the market. Although these homes save on space, they feel spacious with their open-concept living rooms and full-sized kitchens.
These townhouses have all the amenities of a single-family home, like kitchen pantries and ensuite bathrooms, but homeowners never have to worry about maintaining large yards and outdoor spaces.
Some of the most luxurious homes in the city have incredible amenities, like expansive backyards that have outdoor living areas and custom swimming pools. With backyards like these, every day feels like a holiday.
Whether you're looking for a modest townhouse or a luxurious single-family home, Owings Mills real estate has what you need.
Owings Mills is filled with tons of incredible amenities that make it an extraordinary city. Keep reading about these amenities below, or find out how you can make this amazing place your home by reaching out to one of the local Northrop Realty agents.
Owings Mills Community Living
Located a short, 30-minute drive from downtown Baltimore, Owings Mills is a fantastic suburb for those who work in the big city. Although, work opportunities don't only exist in the big city. In fact, Owings Mills is home to tons of nationally known businesses, like Lion Brothers, T. Rowe Price, and CareFirst, that have brought hundreds of careers to the area.
Owings Mills has a thriving economy in industries such as health care, social assistance, public administration, and retail trade. No matter what line of work you're in, you'll be able to find career opportunities near to the city.
What so many residents love about Owings Mills is its convenience. There are dozens of major shopping centers located around the town where you can pick up just about anything you need. These shopping malls also have entertainment facilities, like movie theaters and fitness centers.
Owings Mills is located in Baltimore County, just a short drive south of Reistertown, and 20 minutes northeast of Baltimore City.
Owings Mills Parks and Recreation
Since Owings Mills is outside of Baltimore's urban center, the city is home to tons of fantastic parks and outdoor recreation areas where residents can get outside and stay active.
Located just outside of the city, Liberty Lake is a gorgeous reservoir where visitors like to go fishing and boating in the summertime. This scenic area has tons of trails and pathways through wooded areas where you can run or bike.
Another great place for running and hiking is Soldiers Delight Natural Environmental Area. This natural park has winding pathways that go through forested areas and around grasslands. You'll have trouble finding a more scenic place than this.
Northwest Regional Park is the best place for families and sports lovers. This park has a large sports field where local teams go to practice. There is also a picnic pavilion and playground where families can spend weekend afternoons with their children.
In addition to all the parks around the city are golf courses and community centers where people can connect with friends from around town.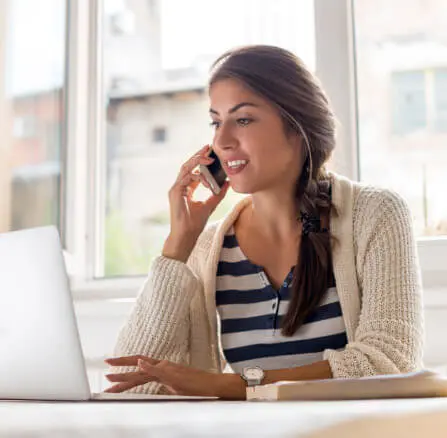 Get in touch!
For information about any of our properties, selling your home, or questions about our brokerage, please don't hesitate to contact us today!
Featured Areas In Baltimore County

Start searching for your dream home
now.
When it comes to convenience, our site is unparalleled. Whether you're in the comfort of your home, or on the go. Our site works flawlessly on multiple devices so you can find the information you need.
Start Search