Lutherville-Timonium Real Estate Stats
| | |
| --- | --- |
| Average Price | $821K |
| Lowest Price | $1K |
| Highest Price | $11.7M |
| Total Listings | 131 |
| Avg. Days On Market | 63 |
| Avg. Price/SQFT | $233 |
Property Types (active listings)
Lutherville-Timonium Real Estate Listings
More About Lutherville-Timonium Real Estate
Homes for sale in Lutherville-Timonium are ideal for those who value large properties and spacious homes. Since this town is located a distance from Baltimore's urban center, properties and homes tend to be larger than average. It's common to find homes with four or more bedrooms and bathrooms, as well as impressive backyards.
Lutherville-Timonium real estate will amaze you from the moment you first lay eyes on it. Many of the homes are built with colonial architecture, so you can expect brick exteriors and uniform designs. Although many of the homes were built in the last fifty years, some located in Lutherville's Historic District were built before World War One. These one-of-a-kind homes boast their original features through their hardwood flooring and wainscoting.
Most homes in the area have been built with the highest quality of craftsmanship to ensure a convenient and comfortable lifestyle. Typically, places have open-concept living spaces where each room flows seamlessly into the next. They often have gourmet kitchens with bar-top islands and breakfast nooks that make the space perfect for entertainment.
Oftentimes, you can find homes with special amenities, like formal dining rooms, home offices, and laundry rooms. All of these features take these places above and beyond the average.
One of the best parts about Lutherville-Timonium real estate is the backyards. Homes usually have huge decks and lounge areas where you can host barbecues during the summer. Kids are fond of running around and playing on the expansive lawns. Some properties are even privileged to be shaded by mature trees and woodlands.
There is a wide variety of homes on the market, from large estates to modest ranchers and split-level homes. No matter what kind of home you're looking for, you're bound to find something incredible in Lutherville-Timonium.
Lutherville-Timonium is filled with tons of incredible amenities that make it an extraordinary city. Keep reading about these amenities below, or find out how you can make this amazing place your home by reaching out to one of the local Northrop Realty agents.
Lutherville-Timonium Community Information
Lutherville-Timonium is a suburb of Baltimore, highly sought-after for its beauty and convenience. Located 20-minutes from Baltimore city in Baltimore County, just north of Towson, living in Lutherville-Timonium makes commutes to work a breeze. Although, Lutherville-Timonium has plenty of its own industries as well, so you might not have to commute that far at all.
The top industries include health care and social assistance, as well as educational services and utilities. The city is also known for its manufacturing and wholesale trade.
Though, Lutherville-Timonium didn't always have these industries. In fact, what's now known as the Historic District was built in 1852 as a summer resort area where the wealthy would vacation. This part of town is known for its extravagant homes and large properties. As time went on, the city came to have a prosperous economy with plenty of career opportunities.
Lutherville Timonium Subdivisions & Neighborhoods
Lutherville-Timonium Amenities and Activities
When you live in Lutherville-Timonium, you're a part of a tight-knit community. The city plays host to a number of festivals and events that aim to bring the community together through food, drink, and music. Some of the most well-loved events include the Festival of Trees and the Fall Festival.
One of the biggest events of the year is the Maryland State Fair. Located in Timonium, the state fair attracts people from nearby areas for the live animals, fair games, and rides. There is even a horse racing track where you can root for your favorite contestants.
Another reason why so many people choose to live in this city is because of the nearby parks and green spaces. Dulaney Valley Memorial Gardens is possibly one of the most picturesque parks in the area. It has a glistening pond and a manicured lawn where visitors can go for a stroll.
Loch Raven Reservoir is a scenic area where visitors can walk along paths and trails through forests and brush. Many visitors enjoy bringing their dogs here to experience the natural landscape.
Lutherville-Timonium is also known for its top-rated golf courses. The city is home to Fox Hollow Golf Course and Pine Ridge Golf Course which have just the right amount of sand pits and fairways to make the game challenging, yet fun for players of all skill levels.
With so many activities and amenities, there's much to love about Lutherville-Timonium. Talk to one of our expert agents to learn more about how you can make this wonderful Baltimore suburb your home.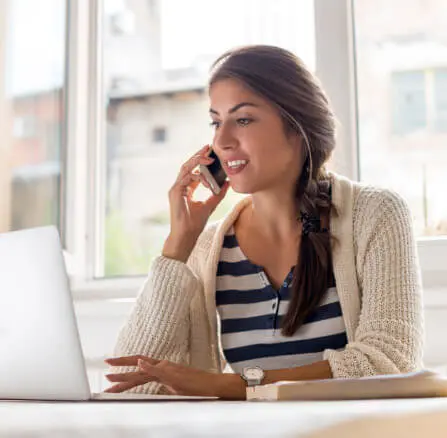 Get in touch!
For information about any of our properties, selling your home, or questions about our brokerage, please don't hesitate to contact us today!
Featured Areas In Baltimore County

Start searching for your dream home
now.
When it comes to convenience, our site is unparalleled. Whether you're in the comfort of your home, or on the go. Our site works flawlessly on multiple devices so you can find the information you need.
Start Search