Types of New Construction Homes
There are many different avenues you can take when purchasing a New Construction home. You can get a new home that is ready immediately, a home that is started but not complete yet, a to-be-built home that allows you to personalize all of the features you want, or a custom home built to your exact specifications.
Choose the right home type for you
Immediate Delivery
An immediate delivery new home, also known as a production home, is one that is either completed or in the final stages before completion. These types of new homes are fairly common as they tend to be offered as part of large, master-planned developments.
Immediate delivery homes can be made available to you in 0-30 days, depending on the builder finishing or wrapping up the final touches on the home.
Pros

Move-in ready

Lower cost

Consistent standards & aesthetics

Cons

Less opportunity for customization

Homes are more generic & mass-produced

Harder to assess the quality
Example community: Brunswick
Quick Delivery
A Quick Delivery home is already well underway in the building process. Depending on the stage of construction, you may be able to select some upgrades, colors, and finishes.
Most available upgrades and customizations will only apply to cosmetic or "surface" features. Changes related to the general layout will be beyond your reach at this point, but you might be able to choose things like appliance upgrades, interior moldings, flooring and surfaces, cabinets, and fixtures (including both lighting and plumbing).
While these changes may not be the most cost-effective, they can give your new home a sense of individual style and self-expression from day 1.
To-Be-Built Home
A To-Be-Built Home is a home that allows you to choose a home site, choose each structural option, and customize all of your selections. Depending on the builder, you should expect a timeline of between four and six months for the completion of your new home.
Important options to consider include:
Basement dimensions
Lot location and size
Storage options
Room location
Open or closed floorplan
Read more about customizing your new home:
Example communities: Gaithersburg & Mount Airy
Model Home Investment
A Model Home Investment is your chance to purchase the model or display home that the builder is using to showcase their community.
This home may be available for immediate purchase, but the builder will then rent it back from you so they can continue to showcase the home until the community is completed.
The drawback, of course, is that you may have to delay moving in until the builder is satisfied with the number of properties sold. However, this can also be a great investment opportunity because as homes sell within the community the value often continues to increase.
Another benefit of buying a model home is that the builder has probably put in extra effort to make sure that the fit and finish is the best that it can possibly. Furthermore, the home will almost certainly have all the top-of-the-line upgrades that the builders are trying to upsell buyers on.
The other side of this is that the builder may have neglected some aspects of the home which, although important, would remain "hidden" during a typical walkthrough. And remember that this home has probably undergone many buyer walkthroughs and sales events, so it'll show slightly higher wear and tear than other units in the development. But then again, this use period could have exposed issues or "settling" problems that would then be repaired by the builder to maintain the allure of the home.
A final point to consider is the location. Model homes typically occupy a "front and center" place in their communities. This sort of placing can have its pros and cons. On the pro-side, there's the convenience of probably being near the community entrance, but the con is that the immediate area will probably busier and permit less privacy. However, this can all depend on the specific layout of the community in question.
As you can see, there are many factors and possibilities to consider before purchasing a model or display home. Therefore, it is still just as important to do your due diligence and to have an experienced real estate agent to advocate for you.
Custom-Built Home
A Custom-Built Home is one that you have control over from the very beginning of its creation. It is your opportunity to design and build a unique home with personalized floor plans and distinctive details based on your wants and needs.
If you are a custom-home buyer, we will help you locate your ideal lot and work with you and the builder to create a floor plan design specific to your lifestyle. Finally, you will be able to add custom upgrades and finishes to your specifications.
Read more about the various stages of building your own custom home in Maryland:
Not sure where to start? Browse available land and empty lots in Maryland.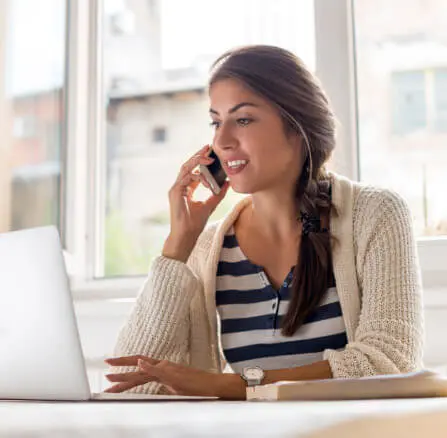 Get in touch!
For information about any of our properties, selling your home, or questions about our brokerage, please don't hesitate to contact us today!
New Construction Resources