Benefits of Buying Brand New Homes
There are many benefits that come with buying a newly constructed home
Why should you buy a new home instead of a resale? New homes offer more choice, more energy efficiency, greater comfort and safety, less maintenance, sophistication, community amenities, and the feeling of living in a home that was yours since its inception.
Find out about these benefits and more below. Or contact Northrop Realty and start your new home journey with us today.
Customization
With most brand new homes you have the opportunity to select your ideal cabinets, countertops, appliances, carpets, and flooring. You can also choose from a variety of bath and kitchen fixtures, lighting, and other options that you love.
What are the best new home upgrades?
Radiant underfloor heating
Larger kitchen cabinets, cupboards, and closets
A bigger, taller basement
More storage
Anything energy saving
The key is to think of upgrades that are built into the structure of the home. In other words, you want to upgrade the "bones" of the structure, and not simply put more things in the home or make cosmetic additions.
Cosmetic and fitting upgrades will ensure that your new home will reflect your style from the day you move in, but they're unlikely to affect things like resale value. Furthermore, once the home is built, upgrades like extending the size of the basement or installing underfloor heating can be a massive and costly undertaking.
Choose a Floor Plan that Meets Your Needs
Want a master bedroom on the first floor? No problem. How about dual walk-in closets? It's simple when you are able to build your home your way or choose from a selection of a builder's floor plans.
Also, you get to customize your home according to your lifestyle. Have a plan for a hobby space or a special basement room? Now is your chance to make it happen?
One of the biggest choices that you get to make will be between a more open-plan design or one with separate living spaces. Do you want to be exposed to whatever is happening in the kitchen while you watch TV? Choosing a new construction home means you get to decide.
The benefit of getting a brand new home, and having a say in the design process, is getting to match these features to your needs and your lifestyle.
All-New, Under Warranty
A previously owned home may have older products that need to be replaced soon. Your new home and the products within it are all brand-new and under warranty.
Your new home's components feature the latest designs and building materials offering you years of comfort and enjoyment before needing repairs or replacements.
If you want to buy a new home in Maryland, view all the new construction homes for sale throughout the state. You can also talk to the Maryland real estate experts at Northrop Realty for advice on where to buy and the top home builders. Contact us for more info.
Energy and Cost Savings
Today's new homes are even more energy-efficient than homes built just five years ago. When it comes to homes built 10 or 20 years ago, there's no comparison.
From superior insulation to sustainable material, many new home builders offer energy-efficient construction and design. That means increased value in the future and potentially lower bills immediately.
For instance, many new homes offer double or even triple-pane windows. Special window coatings and inert gases between the layers of glass are often available, saving you additional energy and money during both heating and cooling seasons.
Various types of energy savings newly built homes can offer:
According to newhomesource.com, newly built homes are up to 30% more energy-efficient than homes built just 5 years ago.
Because they are designed to reduce energy consumption, newly built homes are friendlier for the environment. Last year, the EPA estimates that owners of Energy Star Certified new homes saved a collective $270 million in energy costs and reduced greenhouse gases by an amount produced by 370,000 vehicles.
New Construction homes are held to higher construction standards than older homes, plus modern construction materials are now more superior which translates into lower utility costs and reduced maintenance.
New Construction homes reduce energy waste and promote a healthy living environment
Newly built homes save, on average, 3,449 KWH a year. That's enough energy to power your TV for 11 years or your coffee maker for 32 years!
The most modern technology can be included in your New Construction home, like solar power, energy-efficient multi-pane windows and radiant barrier insulation.
Comfort & Indoor Air Quality
New homes meet strict energy standards that were not in place in the past. They combine high-performance energy efficiency with state-of-the-art ventilation and air filtration. The result is year-round, draft-free comfort, and higher indoor air quality.
New home upgrades and features, like gas fireplaces, underfloor heating, and smart climate control mechanisms ensure a home that more comfortable than any you've experienced before.
Low Maintenance
Today's new homes have open floor plans and high ceilings that reflect the way we live today. They're also made of cutting-edge building products that require less care and maintenance. Plus, the latest building systems and components are designed and engineered to work together.
Furthermore, building or acquiring a newly built home often means having a special relationship with the builder. They can provide expert advice and insight regarding how to care for and maintain your home.
But perhaps the biggest contributor to new homes being low maintenance is that they're new! With everything fresh out of the box, it will be many years before significant wear and tear sets in. With resales, you're buying that wear and tear as part of the package.
Community Amenities
Many new homes are built in planned communities with resort-inspired community centers, pools, and clubhouses. Some even feature hiking trails and protected open spaces.
Larger communities even come with their own retail spaces, schools, and parks.
Modern community design principles dictate the incorporation of significant amounts of green, natural spaces. From ornate water features to preserved woodlands, many of Maryland's new home communities provide these for a serene, natural atmosphere. The growing movement towards walkability also means that sidewalks and paths allow access throughout these communities, cutting traffic and improving overall wellbeing.
Advanced Technology & Design
Today's new homes have the most up-to-date technology to simplify the way you live your life. Have control of your entire house right at your fingertips with modern technology that can control house-wide lighting, air conditioning, sound systems, and more.
Additionally, you get the ability to protect your home with security cameras, alarms, and locking systems.
And you have access to features like underfloor heating, integrated entertainment centers, and advanced heating and cooling systems, all of which would have been unavailable to most just a decade or two ago.
Safety
Newly built homes have features like state-of-the-art circuit breakers, electric garage door openers with infrared beams that stop the door if a child is too close. They also offer high-efficiency furnaces and air conditioners that use the latest environmentally-friendly coolants.
Cabinets, carpets, and paints that use fewer volatile compounds are available so that you and your family can breathe easier.
Standards for safety are now higher than ever before.
That New Home Feel
A previously owned home reflects someone else's dream, not necessarily yours. You may love the challenge of redesigning an older home, but more and more people prefer the feel of a home that has never been lived in.
Start fresh. Start new, with a new construction home in Maryland!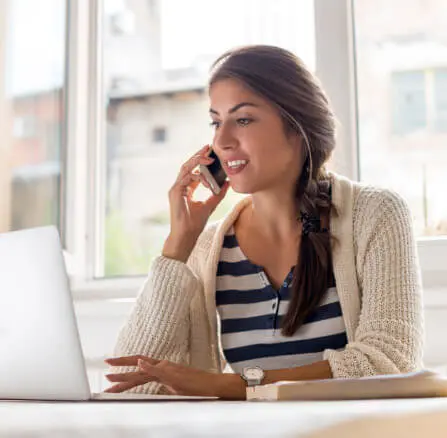 Get in touch!
For information about any of our properties, selling your home, or questions about our brokerage, please don't hesitate to contact us today!