The Buying Process for New Construction Homes
Newly constructed homes have many benefits over pre-owned homes. You can have a number of desired renovations done before you move in, and find modern features waiting for you when you do. Furthermore, buyer incentives, energy efficiency, and lower repair and renovation costs could mean saving a lot of money as well.
Before you even start, you should find a lender and get your financing approved. This should tell you your budget which will guide your future decisions. Luckily, negotiations on new builds are limited, as you're not dealing with a seller that has a particular attachment to the property - it's just business.
So, read on for a quick step-by-step guide on the process of buying a newly-built home.
1. Figure Out Your Lifestyle Needs
What do you need in a home? What do you want in a home? Make a list of your must-have features - and don't compromise!
A Northrop Realty New Home Sales Specialist will help you determine your must-have needs and wants list. This will help us evaluate which communities are best suited for you.
Once you have your list (written down), start looking for your new home. Many real estate websites will allow you to sort by construction date. Choosing the present year, or even the next one, could give you a list of new-build homes in the general area you're looking for.
Another thing to think about: Why choose a new or custom-built home over a resale? You may want to look into the advantages of new builds before making a decision on which kind of home is best for you.
Reach out to knowledgeable real estate experts who will consider your lifestyle needs and determine a list of neighborhoods and builders that would be a good fit for you. For example, agents at Northrop Realty can schedule appointments so you can tour any communities that you are interested in.

You can also find some of our featured builders here.
2. Research Neighborhoods And Builders
So you know what you want, and what you need, and you have a few candidate homes or developments. Now it's time to do your research.
Research the Neighborhood:
Visit the neighborhood. Talk to the residents.
How far is it from amenities, schools, and your work?
What internet or cable packages are available?
What are the HOA fees and rules? Do these fit with your budget and lifestyle?
Research the possibility of future developments and zoning changes. How will the neighborhood change in the coming years?
Research the Builders:
Check online for reviews and testimonials.
Ask those residents and real estate agents about their experiences with various builders.
Visit developments done a builder to inspect the craftsmanship yourself.
3. Learn About Custom & Standard Features
With new-builds, there are options. Sometimes you can choose not to have any options, buying a home that is done according to pre-determined specifications. Alternatively, you can purchase a semi-custom home, finished according to a selection of pre-decided features, finishes, and upgrades. These reflect the majority of homes purchased as part of builder developments. The final option is to build a completely custom home according to your own specifications. That's a different process altogether, and one we aren't really covering here.
To summarize, there are three basic types of new homes to choose from: Completed, produced, or "delivery" homes; to-be-built or semi-custom; or fully custom. And it's important to remember that these aren't discrete categories as new homes are available at varying stages between them. For example, the further along a home is in the construction process, the fewer options you'll have to customize it to your needs and tastes.
Learn about the types of new construction homes that are available to help get you started in identifying your preferences.
Most semi-custom homes will come with a planned community, and your primary decision should be to decide on where you want to live.
Once you decide which community you want to purchase in, we will guide you through what is standard and what is an upgraded option. You may want room additions, upgrades like a gourmet kitchen with granite countertops, etc., or you might decide on a few key upgrades to make your home complete. A Northrop Realty agent will help you decide what makes the most sense financially and what will add value to your new home.
When choosing upgrades, keep the following in mind:
Model homes may have all the best-looking features. Depending on what you choose, your home could look significantly different.
Try to choose upgrades and features that add the most long-term value to the home.
Think about your lifestyle. Love to cook? Then maybe the upgraded kitchen appliances are the right choice.
Make sure to ask and double-check what features of the model home are standard, and which you have to pay extra for.
Before touring a model home, communicate some of your wants and needs first to better direct the process.
Ask questions!
4. Financing & Pre-approval
Before you start shopping in earnest, it's important to know what you can afford. This calculation will include a number of factors, such as:
Many of these factors are determined long before you start looking for a new home. That's why proper planning, long-term thinking, and financial responsibility are so important for homeownership. In order to make your transition from renter to homeowner a smooth one, you'll need to put the work and planning in to:
Have a good credit score to secure a favorable loan
Have adequate savings for a down payment and closing costs
You will definitely want to get your financing pre-approved or pre-qualified, to ensure that you don't bite off more than you chew and to narrow your search so you spend more time finding a home you can afford.
When purchasing a new construction home, a construction loan might be right for you. Most construction loans will offer short-term funds that can help you through the building part of your project (6-12 months). Then, after home construction is complete, these loans convert to a long-term 15 or 30-year-loan. Construction loans are highly specialized and aren't as readily available as standard mortgages.
Please consult our Financing For New Construction Homes page for further details.
5. Contract
Now that you've selected your floor plan, options, and upgrades, the next step is writing the sales contract. Your agent will be there as a resource for you to negotiate and address any questions or concerns.
Make sure you fully understand the timeline, costs, mutual obligations, and conditions of the agreement.
6. Home Inspection
You may choose to have your new home inspected. Home inspections are recommended, so do some research and factor in the time and cost of one into your home-buying process.
A home inspector will check the interior and exterior of the house to make sure it is well constructed. The inspector will also explain how your new home works. You will receive a written report with their findings plus, suggestions about upkeep and maintenance. If there are any issues that need to be addressed with the builder, your real estate agent is there to negotiate on your behalf.
And while we strongly recommend getting a professional inspection done, there are still certain features and details that you can and should check yourself. For example:
Check the fit and finish on all doors and windows. Do they open and close smoothly?
Try all the faucets. Are the water pressure and temperature acceptable?
If you can, speak to other homeowners who have lived in homes by the same builders or developers and ask about their experience.
Some other general things to check, which fall outside the purview of the average home inspector, include the neighborhood's parking situation, how well community amenities and spaces are maintained, noise levels, distance to infrastructure and facilities like transport or schools, and future developments.
The last item above may involve a visit to your local planning office. However, an experienced real estate agent will be able to provide information on this as well.
7. Home Warranty
An important part of your home purchase is your New Home Warranty, provided by the builder. These will outline the potential problems, defects, or mishaps that you can expect to have repaired, or be compensated for, should they arise.
Your agent will take the time to familiarize you with the New Home Warranty and what it covers.
8. Pre-Settlement Walk-Through
You and your agent will attend the pre-settlement walk-through to educate you about your new home and make sure that there are no last-minute items to address prior to your settlement.
9. Settlement
You have found your dream home and now it is time for settlement!
Just remember, sometimes buying a new home means buying a home still under construction. That means you might have to manage a period of time when your old house is sold, and your new one isn't ready for you to move in yet. Keep this in mind and organize alternative accommodation.
Your Real Estate Agent will be there as a resource to guide you while you are signing and to make sure the title work is in proper order. Congratulations on your new home!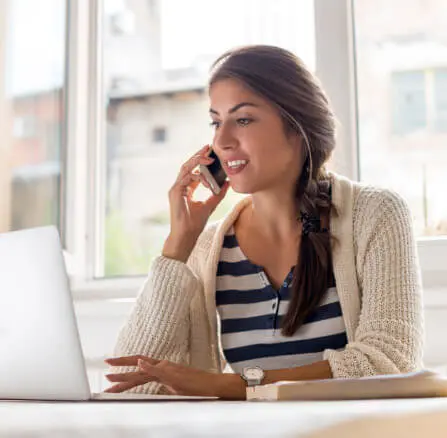 Get in touch!
For information about any of our properties, selling your home, or questions about our brokerage, please don't hesitate to contact us today!