FAQs on New Construction Homes
How long does it usually take to build a new home?
Each type of home has a unique timeframe for construction whether it is a condo, townhome, single family or a custom home. In addition, each builder can vary on their timeframe to build their product. On average, a new home can take anywhere from 120 to 180 days from purchase to completion, but there can be opportunities to purchase a new home with a much quicker delivery time. A custom home may take 10 to 12 months to build. Please contact your Northrop Realty agent for more information based on your new home criteria.
What kind of deposit is required?
There are a lot of variables that determine the amount you will be required to put down as a deposit for your new home. Some of these variables are based on the type of financing you use to purchase your brand new home, your credit scores, the type of home you are buying and the amount of options you add. It varies on what amount a builder requires as a deposit, but 10% is average. Please call your Northrop Realty agent for more information based on your specific criteria.
What options should I consider adding to my home?
One of the most outstanding benefits of buying a brand new home is the ability to personalize it to fit your lifestyle, your design preference and the color scheme that you find most appealing. Most importantly, when you build a new home you should consider how you live in your home and what added square footage you will need. It is easier to add space when you are planning instead of after the home is built. Your real estate agent can help you weigh and measure your priorities so you can determine what options to select.
If I notice a new home community, what is the first step I should take?
If you notice a brand new community in a location you are interested in, you should immediately call your Northrop Realty Agent who will schedule an appointment at that community and attend with you. This will ensure that you and your best interests are represented and you have the advice and knowledge of an expert at your side.
How much will closing costs be?
There are many items that determine what amount you will need for closing. Some are related to taxes based on the location of your brand new home, some are based on the builder's incentive and some are based on the specific financing you are using. Northrop Realty agents can give you a more specific amount and assist you with more details.
Will my home look like the model home?
A model is designed as a selling tool to showcase an appealing mix of the many options the builder has to offer. In addition, the model homes have custom-decorator features that showcase the livability of the home, but may not always be available for purchase from the builder. The walls of the model will be painted with unique colors and finishes, and the windows will be dressed with attractive treatments to give the home a warm, cozy feeling. In addition, the furniture placement will give you great insight on how to space plan your new home . You may choose to hire a contractor and add any custom features not available from the builder after moving into your home.
When should I apply for a loan for my new home?
The builder will outline the timeframe in a contract agreement to give you guidelines for when you are required to apply for your new home loan and when you are required to have your loan approval in order to begin construction. Generally, it's in your best interest to apply for your new home loan within 10 days from the date of your new home contract.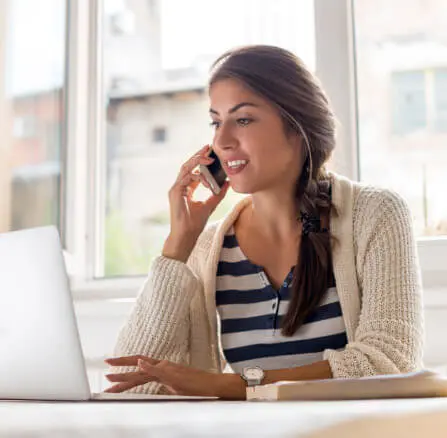 Get in touch!
For information about any of our properties, selling your home, or questions about our brokerage, please don't hesitate to contact us today!