Arnold Real Estate Statistics
| | |
| --- | --- |
| Average Price | $1.1M |
| Lowest Price | $99.9K |
| Highest Price | $20M |
| Total Listings | 66 |
| Avg. Days On Market | 33 |
| Avg. Price/SQFT | $347 |
Property Types (active listings)
Browse Arnold Real Estate Listings
Click the links below to sort results by price range.
Arnold Properties and Real Estate
Arnold is located just outside of the state capital of Annapolis—roughly a 10-minute drive north from the city. To the northeast is the community of Cape St. Clair, and to the northwest is the very popular community of Severna Park. It is roughly a 40-minute drive, or 26 miles, to the city of Baltimore.
Because of its riverfront location, Arnold has a number of rivers and creeks running through the area. The community also has done well to maintain the natural landscape, as there are many forested areas. Even the residential streets are lined with beautiful trees, with many properties hidden from street view.
The population of Arnold, as of 2022, is estimated to be just over 24,000, and has maintained this population over the last decade.
Arnold's major road is the Governor Ritchie Highway, or Maryland Route 2, which runs from Severna Park into Arnold, before intersecting with several main highways in Winchester. Arnold residents often travel outside of the community for work, which is easy because of its prime location.
Real Estate in Arnold
Those searching for tranquil suburban living should look no further than Arnold, Maryland. Real estate in Arnold is primarily single-family homes, with a good range in price points, and a select number of townhomes and small condominium complexes for sale.
As Arnold is a suburb, there are a lot of real estate options available, specifically for families. As mentioned, the residential streets in Arnold are quiet and are typically very forested. Plus, there are many neighborhood parks for residents to enjoy.
However, the most desirable homes for sale in Arnold are the properties located near and on the waterfront. These large, luxury estates can come with stunning acreage, beautiful views, and private docks—and all the modern amenities and upgrades that come with it.
Arnold History
The history of Arnold, Maryland dates back hundreds of years. The area is thought to have originally been a home to Native Americans, although they may have moved away from the region before European settlers invaded.
The area was then settled in 1812 by John Arnold, who was a war veteran, and primarily used for farming. Arnold's son took over the business, and so the area continued expansion.
Arnold: Highlights and Attractions
One of Arnold's most recognizable features is its scenic trails and untouched forests. Beyond small neighborhood parks, there are many outdoor opportunities for visitors and residents of Arnold. Take a quick neighborhood jog or walk the dog along the trails.
The Baltimore-Annapolis Trail runs through the community, and continues out into Severna Park. There are also smaller community trails, such as the Forked Creek Trail, which are shorter in length—but still great for a nice walk!
Arnold has a private Marina and is also home to the Belvedere Yacht Club. There are also two golf courses in Arnold: Bay Hills Golf Club and Severna Park Golf Center.
In regards to schools, Anne Arundel Community College is located in the heart of Arnold. The community also has a number of elementary and middle schools: Broadneck Elementary School, Arnold Elementary School, Belvedere Elementary School, and Magothy River Middle School.
Arnold FAQs
Q. Is Bay Hills Golf Club in Arnold private or public?
A. Bay Hills Golf Club is a public course. They also host tournaments and have three established leagues.
Q. What is Anne Arundel Community College known for?
A. Arnold's top-rated higher education institution, Anne Arundel Community College, is known for its Humanities and Liberal Arts programs, as well as Nursing and Business.
Q. Is Arnold, MD a good place to live?
A. Arnold is a great place to live, particularly for families. Many residents commute to Annapolis or Baltimore, and enjoy the highly-rated area schools, programs and teams, and things to do in the area.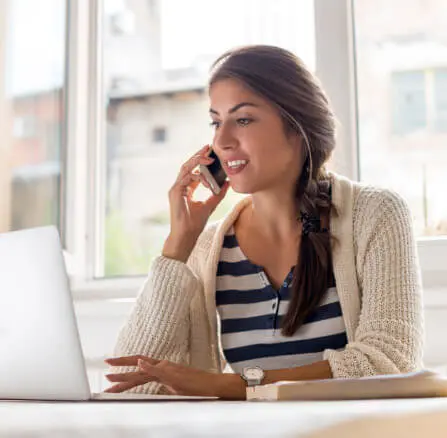 Get in touch!
For information about any of our properties, selling your home, or questions about our brokerage, please don't hesitate to contact us today!
Featured Areas In Anne Arundel County

Start searching for your dream home
now.
When it comes to convenience, our site is unparalleled. Whether you're in the comfort of your home, or on the go. Our site works flawlessly on multiple devices so you can find the information you need.
Start Search