Glen Burnie Real Estate Stats
| | |
| --- | --- |
| Average Price | $408K |
| Lowest Price | $3K |
| Highest Price | $2.9M |
| Total Listings | 218 |
| Avg. Days On Market | 76 |
| Avg. Price/SQFT | $239 |
Property Types (active listings)
Browse Glen Burnie Real Estate Listings
Click the links below to sort results by price range.
More About Glen Burnie Real Estate
Glen Burnie is a community located south of Baltimore city in Anne Arundel County, Maryland.
Although the city was established in 1812, much of the real estate in Glen Burnie is new-construction. These homes are typically constructed with Craftsman or Colonial architecture, so they have shuttered windows and charming front porches.
Growing families and first-time homebuyers are attracted to the homes for sale in Glen Burnie because of their reasonable prices. Since the town is just outside of Baltimore, home costs are generally lower. Homes also have much larger properties in comparison to the ones in the big city. All of this combined makes Glen Burnie real estate a wonderful investment opportunity.
What makes these properties so desirable is that they are quite often landscaped with mature oak and hemlock trees, giving them unbeatable curb appeal. You'll fall in love with these homes from the moment you first lay your eyes on them.
In addition to the single-family homes on the market, there are also semi-detached homes and condos. These places are perfect for those who want to downsize or break into the market for the first time. Since they are generally smaller than the single-family homes in the area, they sell for a lower price. Though, this doesn't mean they don't offer the same amenities.
Plenty of homes and townhouses in Glen Burnie have chef's kitchens that are equipped with top-of-the-line appliances that makes cooking gourmet meals extremely easy. The homes are also designed with modern features to make them attractive and comfortable. You can expect some of the newer properties to have light color-schemes that make the spaces bright and welcoming.
Other common amenities include laundry rooms, walk-in-closets, and en-suite bathrooms. No matter what kind of lifestyle you lead, you're sure to find a home in Glen Burnie that suits you. There's a wide array of homes on the market, so get help from a real estate agent so you can start your journey.
Glen Burnie is filled with tons of incredible amenities that make it an extraordinary city. Keep reading about these amenities below, or find out how you can make this amazing place your home by reaching out to one of the local Northrop Realty agents.
Living in Glen Burnie, Maryland
Located just outside of Baltimore, Glen Burnie is the perfect suburb for families and commuting professionals. It's just far enough from the city to have a small town feel, while close enough to have easy access to all of the city amenities. It only takes 25-minutes to drive to Baltimore from Glen Burnie, though driving isn't the only option.
Glen Burnie is a part of the Baltimore metropolitan public transportation system, so you can get to downtown Baltimore by Light Rail. There are two stations in town: Ferndale and Cromwell/Glen Burnie. Cromwell station is a great place to start your journey, especially if you're driving-distance away from the station. There is a free park-and-ride at this station, which makes your commute to the city extremely easy.
For day-to-day shopping, there's no need to go into Baltimore because Glen Burnie has everything you could possibly need. It's home to fantastic malls that have department stores, pharmacies, and more. Chesapeake Square is one of the largest shopping malls in the city, though there are others, like Cromwell Field.
Glen Burnie is most known for is its proximity to the Baltimore-Washington International Airport. The airport is located a few minutes west of the city, which brings tons of people to this city everyday.
Local Glen Burnie Parks and Playground
Families absolutely love this town because it's filled with great parks and playgrounds. Some of the most popular spots include:
Arundel Village Park
Friendship Park
Sawmill Creek Park
Glen Burnie is nearby one of the county's largest parklands: Severn Run Natural Environment Area. Although much of this area is composed of thick bush and trees, there are lovely pathways that wind through it, making it a great place to experience the natural landscape of the area.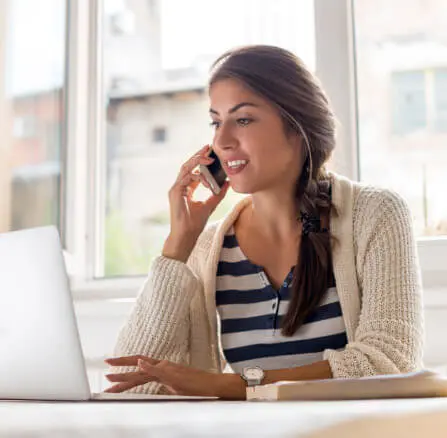 Get in touch!
For information about any of our properties, selling your home, or questions about our brokerage, please don't hesitate to contact us today!
Featured Areas In Anne Arundel County

Start searching for your dream home
now.
When it comes to convenience, our site is unparalleled. Whether you're in the comfort of your home, or on the go. Our site works flawlessly on multiple devices so you can find the information you need.
Start Search