Germantown Real Estate Stats
| | |
| --- | --- |
| Average Price | $576K |
| Lowest Price | $153K |
| Highest Price | $4M |
| Total Listings | 110 |
| Avg. Days On Market | 60 |
| Avg. Price/SQFT | $263 |
Property Types (active listings)
Browse Germantown Real Estate Listings
Click the links below to sort results by price range.
More About Germantown Real Estate
Most Germantown homes for sale are either single-family homes or townhouses in the form of attached row homes. Many of these traditional homes feature lovely red brick exteriors and are quite aesthetically pleasing.
Given the size of most homes in Germantown and the popularity of the city as a great place to live and raise a family, Germantown real estate is quite reasonably priced. Townhomes with over 2,000 square feet of interior space and upwards of 3 bedrooms can usually be bought for between $300,000 and $400,000, with even larger detached houses selling for only a little bit more. There's also a modest selection of low-rise condo complexes at the low end of the market and a series of gorgeous luxury homes at the high end.
The parks in Germantown are very beautiful and family friendly as well, and they're quite nicely dispersed throughout the city. This means that pretty much all the Germantown homes for sale are located within a very short walk from a park. Among the most popular parks in the city is Great Seneca Stream Valley Park, which is home to the popular Seneca Creek Greenway Trail.
If you're intrigued by the homes for sale in Germantown, don't hesitate to get in touch with one of the local agents at Northrop Realty. Let us know what your needs are and we'll be happy to help you in your home search!
Germantown, MD Community Information
Germantown is located in Montgomery County, Maryland. Germantown is northwest of Washington D.C., just past Gaithersburg.
Germantown consists of six villages grouped together that provide all the necessary suburban amenities, including a healthy mix of chain retailers and small businesses, as well as a very strong restaurant and entertainment scene. The top venue for the performing arts in Germantown is the BlackRock Center for the Arts. Over 17,000 attendees watch musical performances, plays, art shows and more at this venue. Another popular venue for music and arts in Germantown is the Theater at the Arts Barn, which also offers a variety of different live theater performances such as musicals, comedies, and monologues.
As mentioned earlier, the park system in the Germantown area is very enjoyable. In addition to the trails in Great Seneca Stream Valley Park, you'll also want to experience the waterfall in Black Hill Regional Park, the zipline course in nearby Rock Creek Regional Park, and the water park within Bohrer Park.
The school system in Germantown is said to be one of the best. Various review boards have given the public schools extremely high ratings, with schools like Northwest High School and Spark M. Matsunaga Elementary School receiving particularly stellar reviews. Additionally, Montgomery College allows young adults to continue their education after high school without leaving the area.
Germantown History
Initially, the area that is now Germantown was inhabited by various Native American peoples. Europeans settled in the area sometime around the very early-1800s. Although it it named "Germantown", most of the settlers were not actually German.
Development in Germantown was quite slow, and only really sped up around the 1960s. Since then, Germantown's population has increased exponentially.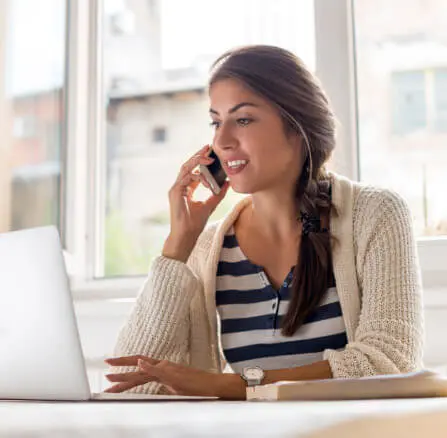 Get in touch!
For information about any of our properties, selling your home, or questions about our brokerage, please don't hesitate to contact us today!
Featured Areas In Montgomery County

Start searching for your dream home
now.
When it comes to convenience, our site is unparalleled. Whether you're in the comfort of your home, or on the go. Our site works flawlessly on multiple devices so you can find the information you need.
Start Search