Queenstown Real Estate Stats
| | |
| --- | --- |
| Average Price | $1.2M |
| Lowest Price | $750 |
| Highest Price | $4.5M |
| Total Listings | 26 |
| Avg. Days On Market | 88 |
| Avg. Price/SQFT | $393 |
Property Types (active listings)
Browse Queenstown Real Estate Listings
Discover Queenstown Real Estate
Queenstown real estate is rich in large, creekside homes that are sure to impress every homebuyer. Whether you're looking for a vacation property or a primary residence, these Queenstown homes for sale were built with your lifestyle in mind.
From the moment you step foot on Queenstown properties, you'll be amazed by their beautifully manicured lawns and landscaping. Many homes in the area have gorgeous brick exteriors and shuttered windows that give the places charm and allure.
Oftentimes, these luxurious homes welcome you with grand foyers that boast two-story tall ceilings with crown-moldings. In many of the rooms, you can find coffered ceilings that showcase the finer qualities of the homes. These qualities are found in and around every corner, from features like the hardwood flooring to the granite countertops.
These homes are perfect for those who love to entertain. Their open-concept living areas and gourmet kitchens demand to be used for family gatherings and dinner parties. The high-end appliances and spacious kitchens will make you fall in love with cooking all over again.
In some of the most extravagant Queenstown homes, you can find exceptional amenities, like billiards rooms, libraries, and media rooms. These homes truly set the standard for entertainment. The best part of these properties, though, are their outdoor living areas. Manytimes, homes have spectacular swimming pools and lounge areas that offer you the ultimate in pampering.
In addition to all the luxurious, waterfront homes for sale in Queenstown, there are more modest ranchers and split level houses. These places are perfect for homebuyers who are shopping with a budget, but still want all the amenities that make living comfortable and convenient. These homes typically have open-concept living spaces, eat-in kitchens, and formal dining rooms.
Growing families absolutely love Queenstown real estate because most of the homes have three or more bedrooms and bathrooms. They're also guaranteed to have expansive yards where kids can run around and play during the summertime.
Queenstown is filled with tons of incredible amenities that make it an extraordinary city. Keep reading about these amenities below, or find out how you can make this amazing place your home by reaching out to one of the local Northrop Realty agents.
Queenstown Community Living and Amenities
Queenstown is located in Queen Anne's County, Maryland.
Just like most of Maryland cities, Queensland has a rich history that defines the area. Since the city is located on the Queenstown Creek and the Chesapeake Bay, it was used as a major hub for shipping and receiving. As time went on, though, the city transformed into a quiet place where visitors can play rounds of golf and enjoy the natural beauty of the water.
Queenstown is home to top-rated golf courses that attract players of all skill levels for their challenging courses and unbeatable views. Queenstown Harbor Golf is located directly on the waterfront, giving it the best atmosphere out of all the nearby courses. This golf course has just the right amount of obstacles to make the game fun yet challenging for even the most experienced players.
Washington Hunters Oak Golf Club is another fantastic place for tee time. This place has a stately clubhouse where you can fine dine after a game or lounge with friends from around the community. This club has more than just golf, though. Members can enjoy other activities, such as shooting.
Since Queenstown is a small town, it has access to tons of phenomenal parks and natural reserves in nearby areas. Wye Island is a protected natural area where you can stroll through forests and walk around grasslands.
Tuckahow State Park is another nearby park where you can find trails and pathways through natural landscapes. This is the perfect place to visit to walk your dog or to kayak in slow-moving streams.
Living in Queenstown is extremely convenient, especially since there are plenty of local grocery stores and pharmacies where you can pick up all your essentials. The town is also home to a designer outlet mall that has the top name-brands in the industry.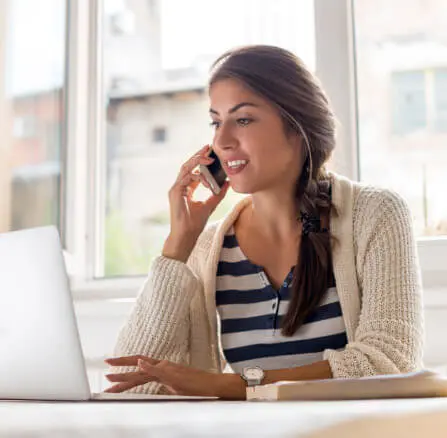 Get in touch!
For information about any of our properties, selling your home, or questions about our brokerage, please don't hesitate to contact us today!
Featured Areas In Queen Anne's County

Start searching for your dream home
now.
When it comes to convenience, our site is unparalleled. Whether you're in the comfort of your home, or on the go. Our site works flawlessly on multiple devices so you can find the information you need.
Start Search