Northrop Realty Leadership
Northrop Realty is thriving as the leader in the real estate industry under the guidance and leadership of some of the brightest minds. Our Executive Leadership Team maintains passion and focus for our organization, and seeks to help our team members thrive. They are the senior management and decision-making body of our company.
Creig Northrop
Founder | CEO | Associate Broker | Associate Broker
Creig Northrop has over 30 years of experience in the real estate industry, and as CEO and founder of Northrop Realty, he specializes in residential real estate throughout the greater Baltimore/Washington Metropolitan area. In 2000 Creig and his wife Carla Northrop started the Creig Northrop Team, which went on to become the #1 Team in the Nation an unprecedented three times! The Creig Northrop Team received this honor for a third time in 2016, after the Team achieved peak performance with the completion of 1,772 transactions resulting in a combined value of $765.5 million. Accomplishing the pinnacle of performance as a Team, Creig and Carla sought new levels of success and in February 2018 it was announced that the Creig Northrop Team would become Northrop Realty, A Long & Foster Company.
Today, Northrop Realty is a full-service brokerage that employs more than 225 energetic professionals – all of whom offer distinct specialties focused on ensuring extraordinary service to their clients. With a talented staff and an 'Everybody Matters' mindset in place, Northrop Realty completed 2,500 transactions for a combined value over $1 billion, cultivated 20 new teams, and opened 10 offices within the first full year as a brokerage. The brokerage continues to evolve with innovative marketing methods, a powerful real estate sales process, and internal continuing education for Northrop Realty agents and administrative staff.
Northrop Realty will continue to evolve with new technology and robust marketing methods coupled with a powerful real estate sales process and educational training for the public and Northrop Realty agents. The extensive network of professionals is renowned for connecting buyers with sellers and delivering positive results with innovative marketing.
As the President of Northrop Realty, Creig has earned many distinguished awards including:
#1 Real Estate Team in the Nation*
#1 Real Estate Team in all of Long & Foster Company for 10 Consecutive Years
# 1 Overall Top Producer for Long & Foster
Exclusive representative for Board of Regents, Who's Who in Luxury Real Estate, brand in the counties of Anne Arundel, Baltimore, Carroll, Frederick, Harford, Howard, and Prince George's in the State of Maryland
Named 2018 Inman Innovator Award Finalist
Awarded as an Influential Marylander by The Daily Record in 2007, 2015. & Circle of Influence Inductee 2019
Youngest Agent to Receive Billionaires Club Award, Who's Who in Luxury Real Estate in 2014
Luxury Portfolio International® Award Winner of Most New Listings by www.luxuryportfolio.com
Creig is known for displaying a high standard of professionalism along with a thorough knowledge of the real estate industry. He has built his brokerage to ensure extraordinary service to each and every client. A 1989 graduate of the University of Maryland, Creig is a dedicated Terps fan who enjoys sports and spending time with his family.
*Creig Northrop Team; 2017, 2012, 2011 REAL Trends as published in The Wall Street Journal.
Carla Northrop
CEO | REALTOR®
With an extensive background in marketing and law, Carla Northrop has been in the real estate industry for over 15 years. Recognized as one of the top female CEOs in Maryland, Carla is proud to have recently won SmartCEO's 2014 Brava Award. A tireless supporter of the worthwhile causes, Carla believes strongly in giving back to the communities that have given so much to her and Creig.
Her passion for helping others is seen in her personal dedication to many organizations including the Cystic Fibrosis Foundation, American Heart Association, and the Claudia Mayer/Tina Broccolino Cancer Resource Center of Howard County. In her free time, Carla has sat on the board for the Howard County Chamber of Commerce, volunteers, and enjoys interior decorating.
Will Miller
Chief Strategy Officer | Associate Broker | REALTOR®
Will is a graduate of Towson University with a Major in Sports Management and a minor in Business Administration. He is a Maryland native and has been a part of the Creig Northrop team for over 10 years. Will enjoys watching and attending sporting events, as well as playing basketball and tennis with his family and friends.
Ona Beares
Vice President | Associate Broker | Branch Manager
Ona has been in residential Real Estate sales since 1983. She is an Associate Broker and currently oversees all of the Northrop Realty locations in the Baltimore/Washington DC region. In her spare time, Ona enjoys gardening and spending quality time with her friends & family.
Ray Bularz
Chief Brand Officer
Ray Bularz is a 25+ year strategic creative marketing leader and influencer with a proven record of developing strong brands, strategies, and digital experiences for every communication platform and consumer touchpoint. He excels at ideation which inspires teams to execute high-impact, high-quality, and high-performing marketing and creative experiences for the end-user.
He provides a unique balance of vision, open communication, and an innovative leadership style. He is brain ambidextrous and a brand storyteller, taking brands from flatline boring into juicy page-turners. Through data, research, strategic planning, creativity, and, more often than not, new technology, his approach is centered on creating a strong brand. It has less to do with what's new and more to do with what's relevant to the goals of a business and the motivations of its consumers. Using every communication platform, his intention is to increase the brand's awareness and share it with the world.
Ray and his wife Karen enjoy spending time at their beach house with family, friends, and their dog Lucky who they adopted from AARF
Barbara Maloney
Branch Manager | Associate Broker | REALTOR®
Barbara Maloney has been a full-time REALTOR® for over three decades. She is currently the branch manager for the Annapolis, Harford Bel-Air, and Silver Spring offices. A licensed Maryland real estate agent since 1988, Barbara has kept her finger on the pulse of the Mid-Atlantic real estate market. She has had experience handling all types of properties–from one-bedroom condos to luxury homes and, before joining Northrop Realty, Barbara was the owner of Maloney Realty Group.

Aside from her market knowledge, Barbara has extensive experience in managing, teaching, training, and mentoring.

While in sales, Barbara was a Top Producer and earned numerous production awards. However, she is most proud of two professional awards with which she has been honored. She's received the Frederick County Association of REALTORS® Distinguished Sales Associate of the Year Award, and FCAR has also recognized her high ethical and professional standards with the Charles S. Sanner Memorial Award.

Barbara is currently a member of Maryland REALTORS® and its State Model Forms. She is also a member of HCAR (Howard County Association of REALTORS®) and GCAAR (Greater Capital Area Association of REALTORS®) committees, including Education and Legislative. She is a member of REEA (Real Estate Educators Association) and MREEA (Maryland Real Estate Educator's Association).

Barbara's true love is managing and training. She's currently certified to teach ABR, SRES, SFR, MRP, and PSA. Throughout her career, Barbara has been particularly proud of the mentoring services she has provided to many new sales associates.

Barbara is a U.S. Coast Guard veteran and lives with her husband, David, in Frederick, MD. She has six children and eleven grandchildren.
Teresa Cho
Director of Administration | REALTOR®
Teresa was born in Toronto, Canada, but grew up in Montgomery County, MD, until she went away to Andrews University in Berrien Springs, MI, where she received her B.A. in English.
Teresa has been in the real estate industry since 1996. Before immersing herself in real estate, she taught at a university in South Korea for five years before coming back to the Maryland area to pursue her interest in the legal system. She ended up working for a real estate attorney before moving on to become a licensed settlement agent. Teresa then went to work on the lender side, managing the pre-underwriting, closing, and post-closing departments. She became a licensed real estate agent in 2004, working as a Long & Foster agent before joining Northrop Realty as Creig Northrop's Senior Sales Partner.
When she's not working, Teresa enjoys spending time with her husband, daughter, and two dogs. She loves photography, cooking, baking, watching movies, and traveling.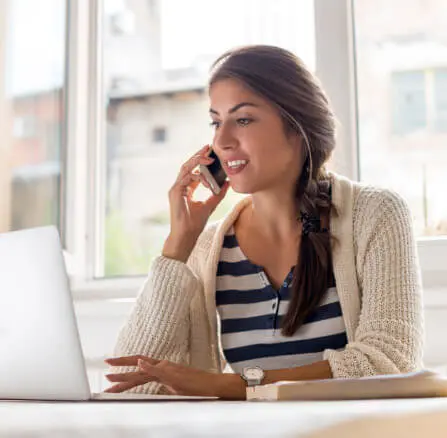 Get in touch!
For information about any of our properties, selling your home, or questions about our brokerage, please don't hesitate to contact us today!